To get to where I am today – Kengman's story
October 8, 2021
2022-06-15 5:24
To get to where I am today – Kengman's story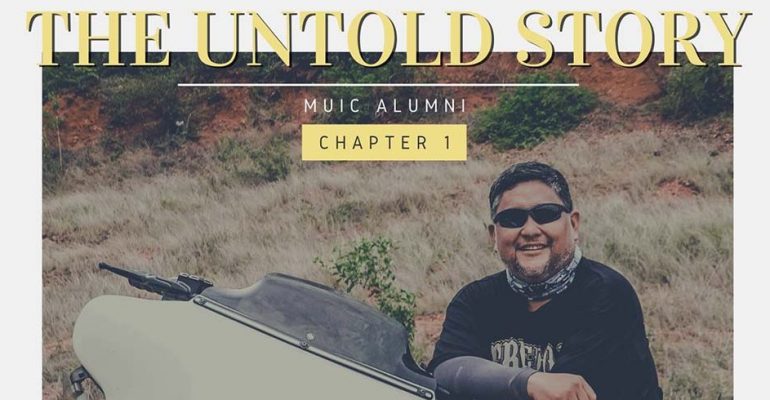 To get to where I am today – Kengman's story
The Untold Story – MUIC Alumni Chapter 1
Topic: To get to where I am today – Kengman's story
Weerapong Boonsa (nickname: "Kengman")
Since graduating from MUIC in 2000, I have worked in only two companies. I got my job at Accenture before my graduation; I remember I had started my first day of work just two days after I finished the final exam of 3rd year 2nd quarter.  This workplace had been like an after-grad school for me. It has given me so much work experiences for almost 11 years. Then, I moved to Bank of Ayudhya PCL. I have been working here for a little over 10 years now. My current position is as Head of Risk, Finance and Compliance Technology Solution. It has been interesting working in the banking industry, especially in the technology front where everything grows exponentially fast.
  Was your first job different from your current one?
My first job at Accenture was in business and IT consulting, which had given me many opportunities to work for many clients on a global scale. I also had a chance to work overseas on and off for about five out of 10 years being abroad. It involved lots of traveling—I flew internationally almost on a weekly basis on several occasions.  My current job is mainly office-based, though the nature of the work is not that much different—maybe different in terms of industry and technology—and no more travelling.
What interests you about your job in the technology solution and IT consulting field?
I like that this job provides on-going opportunities to face many business problems and continuously think about the solutions; of how technology can help them to manage and overcome those problems, to help them work more efficiently, giving them the right tools for the job.
What challenges have you faced in your work?
Currently managing the team of around 100 resources, both full-time employees and outsources, which are responsible for around 60 applications/systems.  It is quite challenging to manage this many people, to make sure they can perform and deliver their corresponding tasks.  I need to ensure the assignments match with the team members' skill sets or continuously having to build and equip them with relevant skills. 
How did you get through the hard times?
When you are usually working and multitasking on many things at a high pace, if there is any uncertainty or things you cannot overcome easily, I usually take a step back to see the bigger picture and think about the holistic view of the problem and evaluate the impacts, fix the problem, and only then can I go forward again with full speed. In this way, I think I can get through the difficult time faster.
How was MUIC when you were still a student?                
In 1996, I enrolled in my first year at MUIC, which at the time had just been recently upgraded into a college after 10 years of being the International Students Degree Program (ISDP).  There was just a small building—at the time construction of the building with Salaya Pavilion Hotel (Note: Now Building 1) was just about to start.  There were just around 100+ students in the class year, probably around only 30+ students in Computer Science that year.  We got to study in many general education classes together with those students in medical programs; it was quite interesting to curve the exam score with them.
Why did you choose to study Computer Science at MUIC?
Computer Science was the obvious choice for me at the time because there were only ComSci, BBA and TIM to choose from.  I thought I would like to have broader career opportunities, so I thought Computer Science would be able to give me that, and it did.  It had provided me with the basic knowledge to begin my career as a programmer, a software designer and eventually a technology consultant and become good at it.
As you were a former president of the MUIC Alumni Association, please talk about the importance of alumni network and connection.
I think it is very important to keep your college connections and networks as once you graduated and go on with your career, you never know if your friends in college or people from MUIC will be able to help you when you need assistance and support in your career or your life and vice versa.  MUIC has many business owners, entrepreneurs and those who became quite outstanding in many career paths who will be able to help and support one another.  Helping each other will make a stronger MUIC alumni network.
Any suggestions to fresh graduates / MUIC students about charting their own career path?
You just need to set your goals and define the direction you must take to get there.  You would not know if it will be the right choice or the right path to take, but you will just need to try and work hard at it.
Motto
Always be at your best,
Always do good for others when you can,
Always enjoy every little happiness you get.
Mr. Weerapong Boonsa
Computer Science, MUIC Class of 2000
Senior Vice President, Head of Risk, Finance and Compliance Technology Solution Bank of Ayudhya Public Co. Ltd.
Below is a PDF file to view.