Valentine's Photo Booth by Photography and Multimedia Club
February 13, 2023
2023-03-16 9:32
Valentine's Photo Booth by Photography and Multimedia Club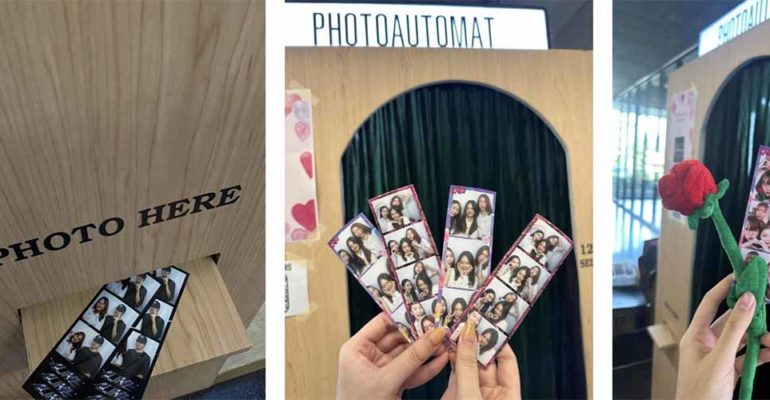 Valentine's Photo Booth by Photography and Multimedia Club
Friends and lovers had a blast having their photos taken during Valentine's Week in "We Keep This Love in the Photograph" by the Photography and Multimedia Club.
The club set up a Valentine's themed sticker photo booth at the Ground Floor of Aditayathorn Building from February 13 to 17, 2023. A total of 136 students had their photos taken during the 4-day run of the project.
According to the club, they received numerous positive comments from the participating students along with requests to have this kind of photo booth again in future occasions. This despite some technical glitch which was fixed immediately.
Officers of the Photography and Multimedia Club thanked the participating students and expressed hope that the club brought them happiness.