Weekly Practice by MUIC's Sport Club (Badminton)
December 1, 2022
2022-12-06 2:50
Weekly Practice by MUIC's Sport Club (Badminton)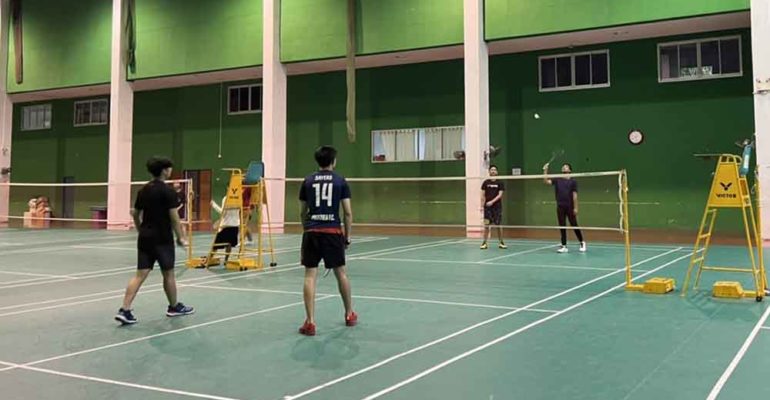 Weekly Practice by MUIC's Sport Club (Badminton)
The MUIC Sport Club (Badminton) had a weekly practice every Tuesday and Thursday from 4:00 to 6:00 pm on September 27 – December 1, 2022 at Mahidol Badminton Court, Mahidol University, Salaya Campus.
In each badminton game there were four players, two-against-two, and the first side to score 21 points wins the game. Afterwards, another group of four players also played to 21 points.
The club officers tried to ensure that everyone who comes to the club can play and not wait for too long. Therefore, the club officers were the ones who chose which games and who will play by choosing from a set of criteria including the number of games played, waiting time and skill of each member. They tried to balance each side of players like pitting people of the same skill level to play against members of the same skill level. However, the club did not force them but also opened the opportunity for all members to choose their partners if they want to play with their friends. Before starting the game, they usually told the members to do warm-ups to reduce injury during the activity by hitting the shuttlecock with their partner first. There were 137 participants.