"What Matters in Thailand" Virtual Session for MUIC's Partner Universities
May 10, 2022
2022-05-10 6:09
"What Matters in Thailand" Virtual Session for MUIC's Partner Universities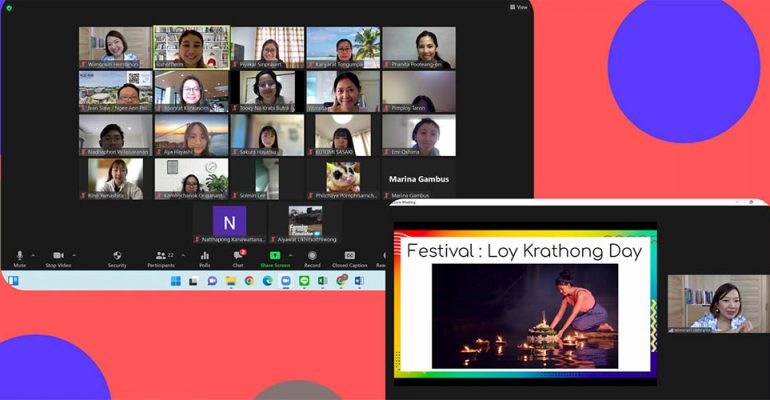 "What Matters in Thailand" Virtual Session for MUIC's Partner Universities
Mahidol University International College's (MUIC) Project Development Unit (PDU) organized a special event on the topic "What Matters in Thailand" on April 30, 2022 from 9:00 to 11:00 am through an online platform.
The guest lecturer was Ms. Wimonsiri Hemtanon, a faculty member of the Humanities and Language Division and Assistant Dean for Student Affairs, who discussed "Thai Language and Culture," "Thai Cultural Background," "Do's and Don't's in Thailand," and "Thai Festivals."
The participants were from Japan, Singapore, France, guests from other institutes in Thailand and also MUIC students. The 24 participants were also able to discuss and share their perspectives on Thailand during the session.