Would it be better if students can study abroad with the same tuition fees as in Thailand
April 7, 2022
2022-04-07 4:24
Would it be better if students can study abroad with the same tuition fees as in Thailand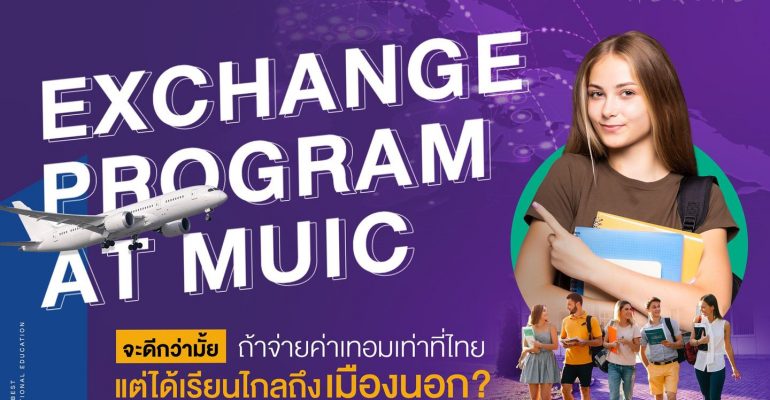 Would it be better if students can study abroad with the same tuition fees as in Thailand
 MUIC Exchange Program aspires to deliver any interested student this worthwhile opportunity to a study exchange with over 141 universities in partnership with MUIC from all over the world !
 The exchange program at MUIC offers students the chance to decide their own path and future . MUIC has a wide variety of faculties and partners that answers student's needs in both educational aspects and their desired lifestyle because each partnered university has their own distinctive specialty in which students can choose for themselves which university suits them best.
 Furthermore, besides the valuable experience gained from the program, students will also benefit from saving time!  Because MUIC allows students to convert credits taken from the exchange program to graduation credits .
In addition, students at MUIC will have the chance to meet and connect with friends from other countries from the exchange program at MUIC , making the atmosphere of studying at MUIC diversify in both languages and lifestyles. Students can directly experience cultural diversity from this program as a preparation for when they will work in an international organization.
Let's take a look at where MUIC students can choose to have an exchange program: