𝐤𝐧𝐨𝐜𝐤, 𝐤𝐧𝐨𝐜𝐤… 𝐁𝐫𝐞𝐚𝐤𝐟𝐚𝐬𝐭 𝐢𝐬 𝐑𝐞𝐚𝐝𝐲!
May 7, 2021
2021-05-07 7:45
𝐤𝐧𝐨𝐜𝐤, 𝐤𝐧𝐨𝐜𝐤… 𝐁𝐫𝐞𝐚𝐤𝐟𝐚𝐬𝐭 𝐢𝐬 𝐑𝐞𝐚𝐝𝐲!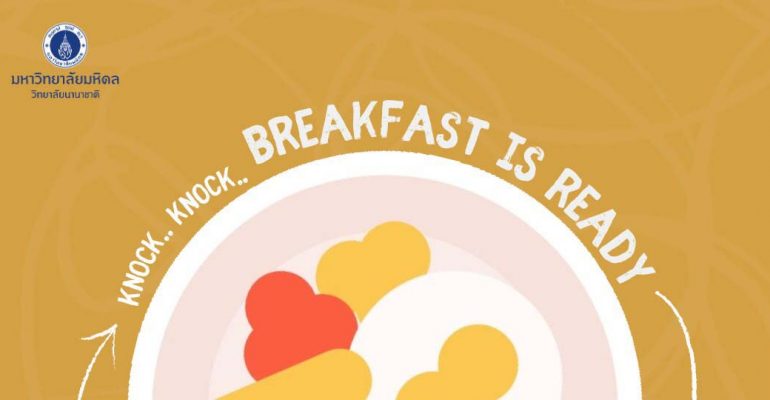 𝐤𝐧𝐨𝐜𝐤, 𝐤𝐧𝐨𝐜𝐤… 𝐁𝐫𝐞𝐚𝐤𝐟𝐚𝐬𝐭 𝐢𝐬 𝐑𝐞𝐚𝐝𝐲!
For this trimester we would like to introduce you to our first activity "𝐤𝐧𝐨𝐜𝐤, 𝐤𝐧𝐨𝐜𝐤… 𝐁𝐫𝐞𝐚𝐤𝐟𝐚𝐬𝐭 𝐢𝐬 𝐑𝐞𝐚𝐝𝐲!" Participants are required to create your breakfast meal that can freshen up your day.
The breakfast meal must include all 5 nutritions which are carbohydrates, proteins, fats, vitamins, and minerals.
‼ PS, supplementary foods are not allowed in the meal ‼
Submission date: 3-11 May 2021
The best 2 meals will be provided with award so be Creative.
Every participants will receive Health Literacy for 2 hours
Please submit the picture of your meal by the QR code or the link here.
https://forms.gle/A88D6BcEmxPe813G7