1-Year Design Master's Degree in Milan, Italy! FAA Makes it so
February 13, 2023
2023-02-13 2:37
1-Year Design Master's Degree in Milan, Italy! FAA Makes it so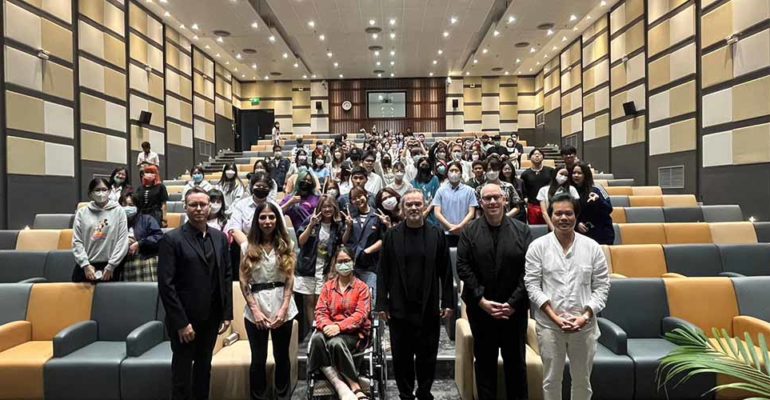 1-Year Design Master's Degree in Milan, Italy! FAA Makes it so
An official agreement between Mahidol University International College (MUIC) and Domus Academy will allow MUIC students the opportunity to study a 1-year MA in Design degree, or extend that up to a 2-year degree for an even richer, more rewarding MA experience. As the details of the various pathways get finalized, Mr. Mark Anderson, Director of Education, Domus Academy, Italy and his team visited the new Screening Room on February 7, 2023 to talk to the over 100+ interested MUIC students.
In addition, Ms. Elena Pefani, International Partnerships and Strategic Business Supervisor of the International Academy of Art & Design, NABA in Milan, gave a talk the following day detailing the professional design process from pitch to product. This was a rare opportunity for students to learn from a design professional working in the heart of the design world in Milan. NABA promises to be another great future educational opportunity for MUIC students who dream of a design-driven future. 
With these amazing Design MA partnerships just around the corner, FAA promises to work hard toward expanding its global reach and open up doors for MUIC students to continue their education and pursue MA degrees with partner universities worldwide.