21st Century Skills in the PC Curriculum
February 15, 2021
2021-02-15 7:49
21st Century Skills in the PC Curriculum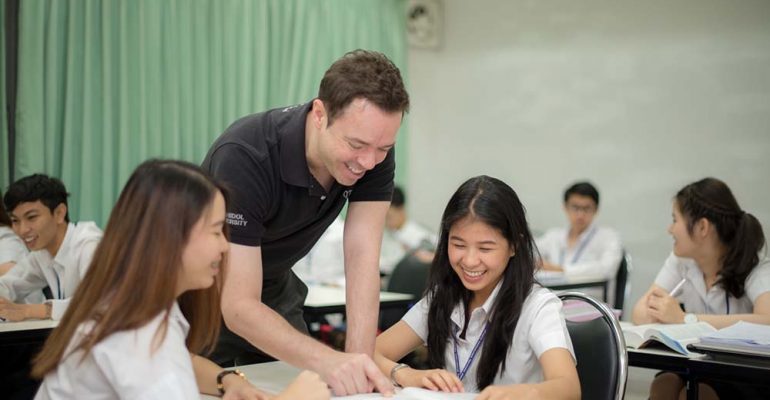 21st Century Skills in the PC Curriculum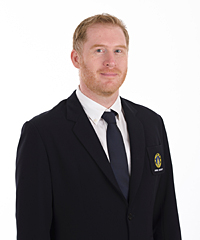 By George Willoughby
The world that parents and teachers were educated in is very different from the world of today and tomorrow. Therefore, it is a challenge for educators to prepare students for the workplace of the future and make sure that they gain the critical skills needed for future academic and career success in a rapidly changing world. This challenge is one that the Preparation Center for Languages and Mathematics (PC) at Mahidol University International College (MUIC) takes very seriously.
The PC program implements what are known as "21st Century skills" across all four PC levels so that students gain a solid foundation not just in English but in the academic and practical skills needed for studying at university and succeeding in their future careers.
First, one might ask, "What are 21st century skills?" Traditionally, education has focused on improving literacy, which is the ability to read and write. Hopefully, everyone who attends school becomes fully literate, with university graduates normally having the highest levels of literacy.
21st Century skills are a way to consider additional forms of literacy that are needed to navigate the modern world, and are becoming vital for university students as well as for their future job prospects. These are skills include:
The ability to find accurate information from trustworthy online sources
Critical thinking and logical reasoning skills to be able to consider different opinions, analyze problems, and come up with clear solutions
Public speaking skills to present and support opinions both face to face and online
Global awareness and multicultural literacy to understand other cultures and be able to operate in an international business environment
Teamwork and collaboration using technological devices and online platforms
So how does PC help students develop these vital skills? Firstly, students use computers in the classroom and a range of Google services to support learning. This has been vital to facilitate continual study throughout 2020's Covid-19 pandemic and allowed a smooth transition from face-to-face classes to temporary distance learning. Furthermore, computer and smartphone technology are implemented into the syllabus at each PC level. A great example of this is how students can easily share written work via Google Docs to get immediate feedback from their teacher on their writing during class as well as collaborating with each other on assignments even when learning from home. Another instance of technology being thoroughly implemented into the structure of PC courses is the video production term project in PC level two. Within this, students film, present in English, and edit a TV news report using their smartphone or computer. 
At PC, with essay writing, term papers, discussions, and presentations, students have to use the Internet as a research resource. They are guided to make clear judgments of what online sources are credible, logical, and truthful. This is a keystone of digital literacy – being able to navigate online material so as not to be tricked by false information. PC students are taught how to find trustworthy information online and spot the signs of misinformation.
With PC being part of MUIC, global awareness and multicultural literacy are very important to the program. As well as having a diverse range of teachers from around the world in our faculty, PC students are increasingly coming from other countries outside of Thailand. We have students from across Asia who come to learn at PC, and this mix of students and teachers helps classes focus more on using English as the language of international communication and gives Thai students confidence in speaking and working with foreigners, a skill which will be highly useful in their future studies and work. The topics PC students engage with in class include a wide range that is of international importance such as human rights, sustainability, and technological innovation. 
Critical thinking, analysis, and logical reasoning skills are part of every class at PC. Students are taught the skills needed to logically argue and support an opinion in English, both in speaking and in writing. Students are shown how to navigate online information so they can use accurate information as evidence. By the time students have finished at PC, they will certainly have improved their critical thinking skills to be able to analyse information, consider multiple viewpoints, and develop solutions. Furthermore, they will be able to do this in English. By staying up to date with current teaching methods, technology, and innovative ideas, the syllabus at PC is designed to engage students and make them prepared for and aware of the world around them today and in the future.
___________________
About the author: George Willoughby has been an instructor at PC for 6 years. He has a degree in media studies from the University of the West of England.