TikTok Dance Challenge
February 16, 2021
2021-02-16 6:19
TikTok Dance Challenge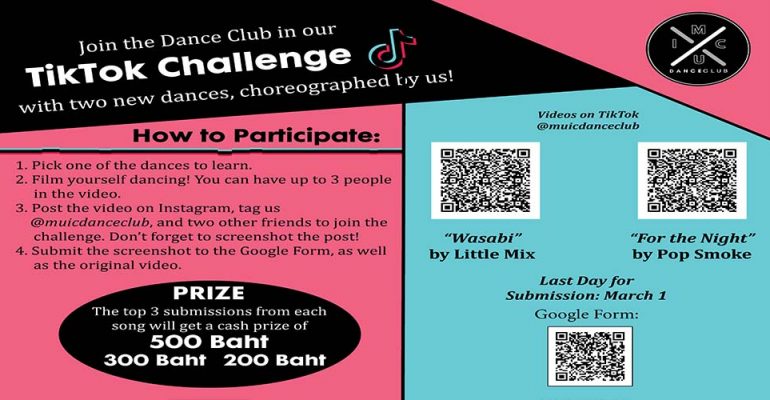 TikTok Dance Challenge
Join the Dance Club in our first event, TikTok Dance Challenge! We created two new choreographies for you to choose from, learn, and dance (links in the poster). Up to three people can be in the video, if you're more comfortable dancing with friends.
Post your dance on instagram, and tag us, @muicdanceclub, and two other friends to join in our TikTok Challenge!
We have prizes for the top 3 dances, so don't be shy and give it your own flair! All participants recieve AT hours.
Send a screenshot of the post and of the original video to our Google Form to complete your submission.
https://forms.gle/E3DEMf9gyC6dWTsm8
You have until March 1 to send in your submission. Ask us if you have any questions!
Have fun dancing!