28 Student Groups Featured in MUIC Club Exposition
January 16, 2020
2020-01-16 8:32
28 Student Groups Featured in MUIC Club Exposition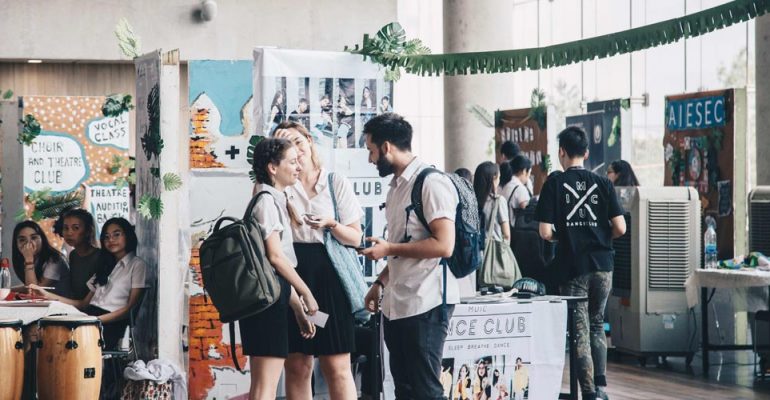 28 Student Groups Featured in MUIC Club Exposition
Mahidol University International College's (MUIC) Student Association organized "MUIC Club Exposition" with the theme "Into the Jungle of Clubs" held on January 15-16, 2020 at the 2nd Floor, Aditayathorn Building.
All the officers and members of 28 student clubs took turns manning their respective booths as they presented information about their respective clubs, answer questions of the mostly freshman students, and encourage them to sign up.
Among the highlights of the Club Expo were performances and special activities presented by each club that highlighted their identity. These included dance numbers from the Dance Club, musical performances from the Music Club, and demonstrations from the Muay Thai and Kendo clubs, among others.
An estimated 500 students attended the expo, an impressive number considering that student club officers and members actively seek more recruits with whom they share common interests and help them develop as well-rounded individuals through interesting and fun club activities.