2D Dystopian Character Design Contest
July 5, 2021
2021-07-05 5:40
2D Dystopian Character Design Contest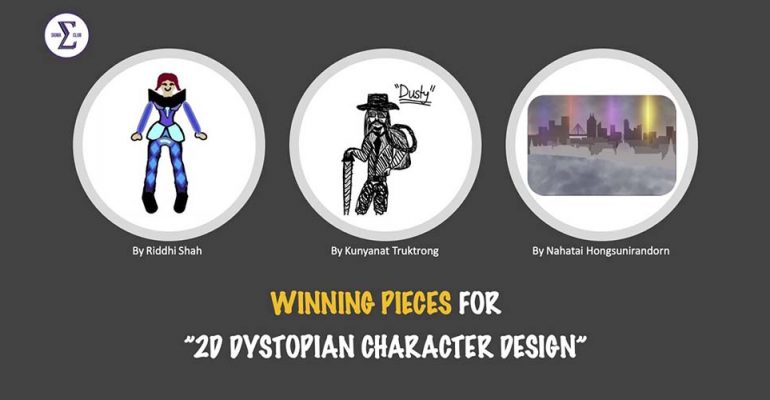 2D Dystopian Character Design Contest
MUIC's Sigma Pre-Club and Art Club launched a contest dubbed "2D Dystopian Character Design" on March 12, 2021.
Contestants were asked to select a character (or design their own) based on a story of their choice and illustrating, designing or modifying them to fit in a dystopian society. Their entry can be made with digital or non-digital tools.
Adjudged as the 1st Prize winner was Ms. Kunyanat Truktrong, majoring in Biological Sciences. She received a cash prize of 1000 Baht. The 2nd Prize went to Ms. Riddhi Shah (Biological Sciences), winning 700 Baht cash prize, and the 3rd Prize was awarded to Ms. Nahatai Hongsunirandorn (Food Science and Technology). She received a cash prize of 500 Baht.
Deadline for entries was on March 19 with the online voting period between March 19 – 25 through Facebook and Instagram. The list of winners was announced on March 26.
Shortly before the start of the competition, the club organized an online workshop with Dr. Millicent Young, a faculty member of the Communication Design Program, Fine and Applied Arts Division as resource person.
Dr. Young taught students some basic techniques on character design that they can use for the contest. Afterwards, the students were given a week to submit their entries.