3 Best Things About MUIC According to Exchange Students
May 8, 2023
2023-05-08 3:11
3 Best Things About MUIC According to Exchange Students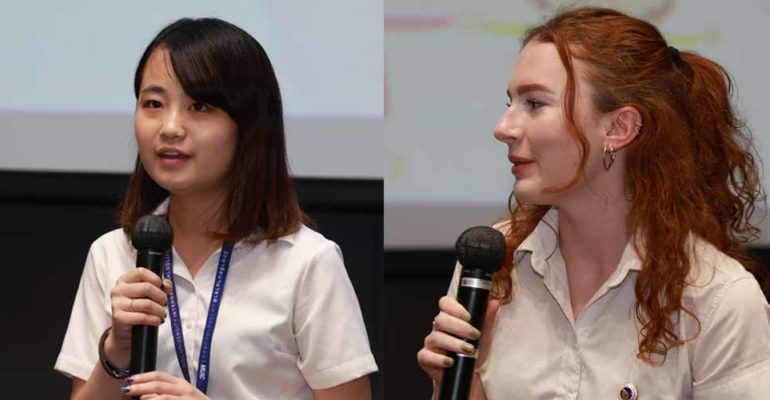 3 Best Things About MUIC According to Exchange Students
Mahidol University International College (MUIC) is well-known for its vibrant student exchange program. Every year, hundreds of students from the college's more than 100 partner universities come for their exchange studies. 
Two such students have been doing their exchange studies in MUIC for one school year. Why did they choose MUIC? How are they finding their stay here? And what do they consider as the 3 best things about MUIC? Here are their stories.
Friends, Food and International Relations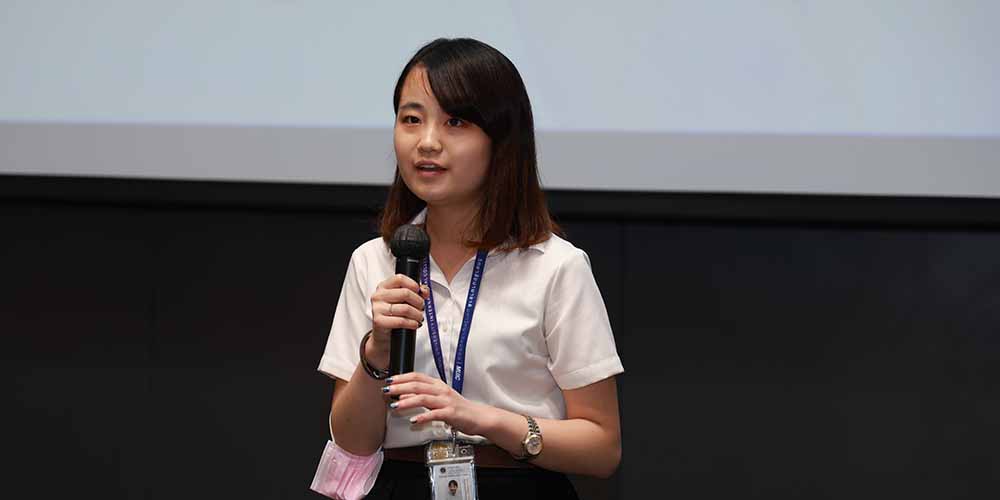 For Ms. Miyu Okuno, a 20-year-old student from Akita International University in Japan, doing her exchange studies in MUIC is a great opportunity to meet Thai and other foreign students, explore Thailand and learn more about international relations and development studies. "The people here are kind and the food is delicious,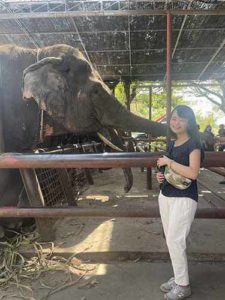 I thought I could live here. I am also interested in development studies. Though the city center of Bangkok is significantly developed, the financial gap with rural areas is enormous. I would like to think about the good ways of development by visiting many towns and apply what I have learned in MUIC," she said.
Asked what are the three best things about MUIC, she gave this list:
Friendly People
"Before coming to MUIC, I met a friend who came to my home university as an exchange student, and she helped me a lot to prepare for my life and studies here. Also, I was able to make many friends in MUIC. In the last term, thanks to kind classmates, I could accomplish group works, as well."
Cultural Diversity
"I learned many life lessons from the diverse cultures of students, faculty members and staff here. For example, I celebrated the Chinese new year in a Chinese course. In addition, because exchange students are from different countries, I could learn more about the customs and traditions of many countries by talking with them and also got the opportunity to think about my identity as Japanese. Since I like to interact with people from different backgrounds, I enjoy this diverse environment."
Enjoy Thai Food
"In the cafeteria, I enjoy various types of Thai food. You should be able to find your favorite dishes. Trying to talk in Thai to the food vendors is also a good experience for me. I strongly recommend trying to talk in Thai because we can feel two happiness—the sense of accomplishment for being able to speak Thai and the happiness of eating delicious food."
Miyu is staying in MUIC for one school year. That means she will still be in the campus up to the 1st Trimester of Academic Year 2023-24. So what's next in her bucket list? She said she already visited Chiang Mai and Koh Larn in Pattaya. Next, she plans to go to Phuket during the summer break.
Another on her list is to volunteer in a nongovernment organization. "I looked for an NGO in Thailand that works to improve Thai people's conditions, and I applied to join its volunteer program in the summer break. I will teach English in a local elementary school," she explained. Such a worthwhile and worthy activity!
Exploring Amazing Thailand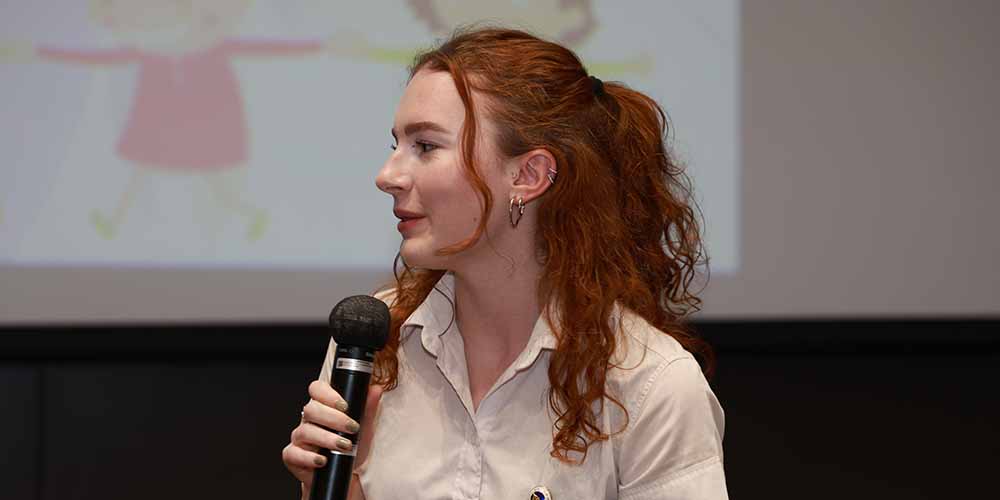 What convinced
Ms. Maeve Shaw
, a Psychology student from University of Birmingham, UK,  to spend three trimesters in Mahidol University International College (MUIC) is its being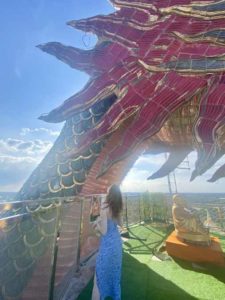 "one of the best universities in Thailand." She added, "I also chose Thailand mainly because I wanted a complete cultural immersion for my study abroad.I was interested in learning the language and trying new and unfamiliar foods. Thailand is known as the 'land of smiles,' which is a testament to the friendliness of the locals. There are also so many opportunities to travel and explore nature that I can't get back home."
And the three best things about MUIC?
Friendliness of Thai Students
"It's so easy to make friends because the Thai students also like meeting international students. We get to explore Bangkok with our Thai schoolmates."
Wide Range of Classes
"No matter what your major is, there are so many interesting classes to choose from. I was able to take electives, so I've had the opportunity to try out drawing, photography, Thai language, and marine ecology alongside my psychology studies."
Amazing Campus
"The architecture (of the buildings) is beautiful. Adiyathorn Building has an open roof which lets rain through and is a stunning sight (It doesn't rain on the students, though!). There's also a lot of greenery and wildlife—sometimes you can spot monitor lizards on the paths." It's only her second trimester here in MUIC but Maeve has already made good memories. The top two memorable experiences she had are:
Loy Krathong in Chiang Mai
"In November, many exchange students travelled to Chiang Mai for the lantern festival. We released lanterns made from banana leaves into the Ping River and paper lanterns were released into the sky from Narawat Bridge. There was a parade, fireworks, live music all night, and crowds of people lined the street. The festival was also on the same day as a lunar eclipse, which was visible above the parade. Loy Krathong in Chiang Mai was one of the most beautiful experiences that I feel lucky to have taken part in while in Thailand."
"For my marine ecology and conservation course that I took in the 1
st
Trimester, a group of students travelled to Koh Chang to observe the effects of tourism and climate change on the coral reefs and marine ecosystem. Not only did we have an amazing time exploring the island and the ocean, but we also learnt lots about how much the Thai economy depends on tourism, and the damaging effects this can have on ecosystems and wildlife habitats." Indeed, memories can last a lifetime. What better way to make those memories than by being an exchange student in MUIC?
Going on exchange studies abroad is one priceless experience every student can have. Are you interested in studying for one term or two in one of MUIC's partner universities abroad? Click this link to know more about MUIC's Study Abroad / Student Exchange Program: