4th Place for ZUBA Esport Team in Valorant Competition
November 27, 2022
2023-01-12 9:47
4th Place for ZUBA Esport Team in Valorant Competition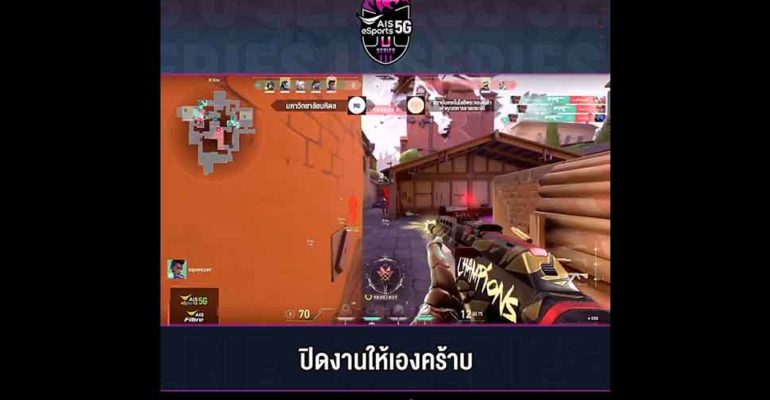 4th Place for ZUBA Esport Team in Valorant Competition
A team of students from Mahidol University International College (MUIC) bagged 4th Place at the AIS 5G U-Series Valorant competition held during November 23-27, 2022.
ZUBA Esport team battled against their rival teams from several universities in Thailand in the contest described as "the biggest online competition for undergraduate study level."
The team prevailed upon Dhurakij Pundit University, Rajamangala Krungthep and Thammasat University during the Qualifier Round. In the Semi-final Round, MUIC's team went against Bangkok University but lost, settling for a showdown with King Mongkut's Institute of Technology Ladkrabang's team for 3rd Place. The latter won, however, pushing ZUBA Esport team to slide down to 4th Place and a 3,000 Baht cash prize.
The ZUBA Esport team was composed of Mr. Tanapat Lamung (majoring in Finance), Mr. Thanakorn Sadhu (Marketing), Mr. Warinthorn Samerpak (Media and Communication), Mr. Tanboon Boonsontisuk (Business Economics), Mr. Nithikrit Leelasetthakul (Media and Communication), and Mr. Jomthup Lerdchalermmongkol, (Food Science & Technology).