3 FAA Ajarns to Present Innovative Research Ideas in Tokyo
November 28, 2022
2022-11-28 1:37
3 FAA Ajarns to Present Innovative Research Ideas in Tokyo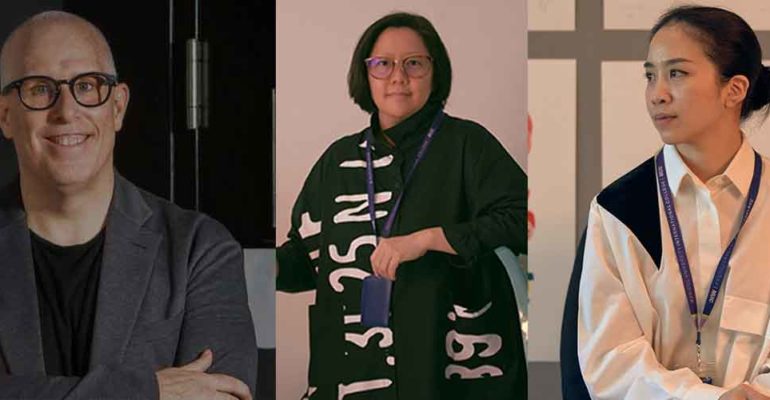 3 FAA Ajarns to Present Innovative Research Ideas in Tokyo
Three outstanding Communication Design Program faculty members of Mahidol University International College (MUIC) will virtually present their design-related research at the 14th Asian Conference on Education in Tokyo, Japan (November 28 – December 2, 2022).
Dr. Dynaya Bhutipunthu and Asst. Prof. Dale Konstanz will give a pre-recorded presentation entitled Superheroes by Design: Soundtrack-driven Content for Students' Creation of Motion Graphics used in Live Orchestra Performance. The focus of this study is on the collaboration between multi-disciplines; music, design, time-based media and orchestra performance. This is a case study involving a series of motion graphics created by design students for the Superman comics-inspired "Metropolis Symphony" composed by Michael Daugherty (1988-93) and performed by the Thailand Philharmonic Orchestra on June 17-18, 2022.
In addition, Ajarn Ploy Nikadanont, a full-time CDP faculty member, will deliver a fascinating live talk entitled The Approach to Utilise Recycled Plastic as Printing Matrix Material in Traditional Printmaking Design Studio Class. According to research published in "Environmental International" in early 2022, the majority of micro-plastic particles found in human blood are PET and polystyrene, which are commonly used in beverage containers and food packing. For the last two years with the pandemic, the numbers of plastic waste, especially signer-use plastics, from the food delivery industry in Thailand has rapidly increased. Therefore, the aim of this study is to search for the approach of how to utilize recycled material, especially plastics, from food and beverage containers as a material in design studio class, traditional printmaking.
Title: Superheroes by Design: Soundtrack-driven Content for Students' Creation of Motion Graphics used in Live Orchestra Performance
Link to Pre-recorded virtual presentations: https://ace.iafor.org/ace2022-virtual-presentations/
December 2, 9:30am: The Approach to Utilise Recycled Plastic as Printing Matrix Material in Traditional Printmaking Design Studio Class
The access password to all sessions and Zoom Rooms: 221128
Friday's Online Day – https://ace.iafor.org/programme-dec-02/
Link to presentation schedule, Friday December 2, 2022: https://ace.iafor.org/programme/