5 Things You Should Unlearn Before Starting To Freelance
June 20, 2019
2022-04-25 6:57
5 Things You Should Unlearn Before Starting To Freelance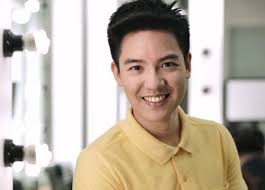 5 Things You Should Unlearn Before Starting To Freelance
From being an MUIC student, to a traditionally employed salaryman, and now, a freelancer — here is a piece of my story.
After graduating, I got myself a job, writing corporate news for one of the top conglomerates in Thailand. As life twisted and turned in unexpected ways, I had to leave my desk job after my father got into a serious accident (He is okay now, thank you!). At that time, I wanted to be able to earn more money and have enough time to look after him; thus, becoming a freelancer seemed to be the only choice I had. As it turns out, it was one of the best decisions I have ever made in my life. Make no mistake about it, the path I took was not lined with roses; I have struggled throughout the years too. Those tough times, full of ups and downs, gave me great experiences. That's why I would like to share a few tips to those who are considering a freelancing career. To ease your transition, there are a few things that you should unlearn.
1. Conventional "office hour" system no longer applies to you!
You can almost forget your simple daily working routine. No more waking up at 5:00 am, no more slithering your way through a crowded BTS every morning, no more being stuck in the car for 3-4 hours every day. Sounds great right? But you might end up having to wake up at 3:00 am and getting off work at 10:00 pm like me. From my experience, it's gonna be difficult to avoid working odd hours, though I suppose it also depends on your line of work. Of course, scrolling through your social media and sipping a fancy cup of dark hot chocolate with extra whipped cream during the day is certainly one of the perks of being "free"-lance. "Freelance Free Life"? Sure. However, being able to do that while earning enough bucks is definitely not an easy task (at least for me). You must be good at time management. Since scheduling can be quite tricky, be extra careful about overlapping gigs. Also, never forget to divide your time wisely between your profession, personal leisure, or family.
2. Being reactive is like waiting for a pie in the sky!
When you become a freelance worker, you cannot sit around and wait for work to fall upon you. Do not forget you are no longer an employee, no one is going to "feed" you with new workloads. The chances are, you have to work your way up. It takes time. It takes dedication and it takes a certain degree of sheer commitment. You should never stop developing your profiles, building your own reputations, weaving new connections, and looking for new opportunities. Keep doing that for a few years and you will be amazed, trust me.
3. Freelancing does not equate to higher income!
Ugh… How should I begin?… It is a total misconception that freelancing is a better-paying career. It is true that we, freelancers, might actually "receive" bigger paychecks. However, it is not reliable at all. How much you can earn does not only depend on several uncontrollable factors, but it is also relative to how good you are on your job(s). There are also work-related additional expenses that you may need to pay for, including transportation, clothing, accommodations, and sometimes self-branding expenses. With an unstable monthly income, I advise that you should master your cash flow and watch out for any overspending. Saving extra cash for a rainy day is highly advised. Apart from dynamic earnings, please do not forget that a freelancer does not have a corporate health insurance or welfare. So… again, more expenses. Don't even get me started on all the wrestlings you have to go through to secure credits. These downsides are commonly overlooked by eager salarymen. In short, money management is extremely crucial for freelancers. And it is not true; our net income is not necessarily higher.
4. Doing tax is not gonna be the same.
Paying taxes can truly be a pain for freelancers. Unlike working in the office, you will generally get paid by various clients. It means you need to keep track of everything. Document it all. Not only can you recheck if you have actually received the promised amount, but you can also calculate your income tax. Be vigilant for any chances in tax policy, and double check when you finalize it. Unless you wanna have the taxman knocking on your door for tax evasion LOL!
5. Freelancing can be a perfect job or your worst nightmare.
Choosing this career path can be the best or worst decision of your life. I suppose it depends on your lifestyle and what kind of freelancing work we are talking about, as well. Overall, you will gain more freedom and, at the same time, more responsibilities. Also, the freelancing industry can be somewhat competitive as well, so be prepared. The minute you stop working, you stop earning. So think carefully, whether this would be suitable for you. I should highlight that this article is distilled from my personal experiences. Thus, hopefully, you may never encounter hardships mentioned above. Lastly, I wish you all, newly grads, good luck. I'm sure you will thrive out there like we do.
Pobek "Bank" Pornpongmetta
BBA in International Business
MUIC Class of 2013
Current Work: News Presenter/TV Host/DJ/Voice Actor/Part-time Lecturer (aka a freelancer!)