Art Club Holds "Art of Color Theory" Online Event
May 12, 2023
2023-06-02 10:36
Art Club Holds "Art of Color Theory" Online Event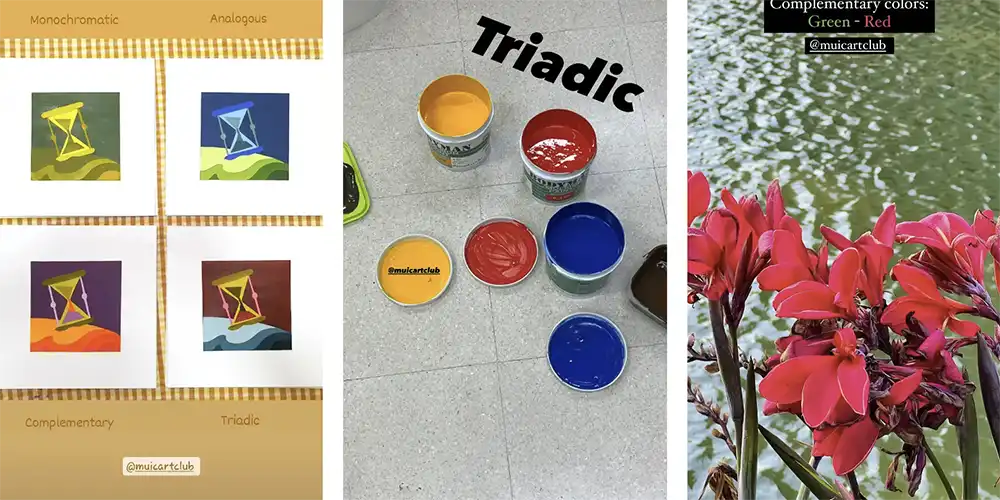 Art Club Holds "Art of Color Theory" Online Event
The Art Club of Mahidol University International College (MUIC) welcomed the 3rd Trimester with an online event called "Art of Color Theory" which ran from May 1 to May 12, 2023.
The 23 participants were required to take pictures of various objects with focus on colors that could be interpreted in certain categories of art theories. They were also asked to reflect on the pictures that they have shared on their Instagram Story. Through this activity, they understood better the use of color and tone in art, as they figured out whether their picture's color theory was monochromatic, analogous, complementary, and/or triadic.
The activity challenged students to show their creativity through art, as can be seen through their various posts of flowers, places, objects, and others. "Art of Color Theory" also helped students relax from stress, as they enjoyed taking breaks from their computer screen and go out to explore and look for colors to take pictures of. This activity demonstrated the aesthetic value of many things in life and how people may use it to improve their daily lives.