Art Club Sponsors Baking Workshop
March 6, 2020
2020-03-06 9:38
Art Club Sponsors Baking Workshop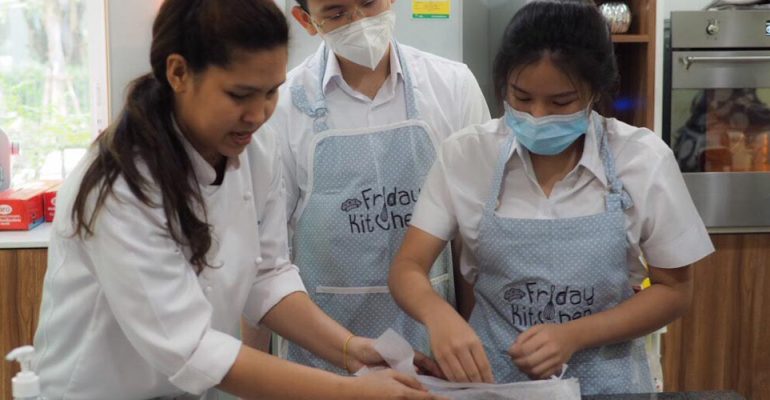 Art Club Sponsors Baking Workshop
You can bake your cake and eat it too!
The Art Club conducted a Baking Workshop on March 6, 2020 at Friday Kitchen in Pak Kret, Nonthaburi Province.
Seventeen participants eagerly followed the instructions taught by the two guest chefs on how to bake a cake. They were taught how to use different ingredients and also create their own styles with the cake they were baking, in the process making new friends too with their fellow trainees.