Beef Lasagna and Global Warming
June 22, 2021
2021-06-22 7:03
Beef Lasagna and Global Warming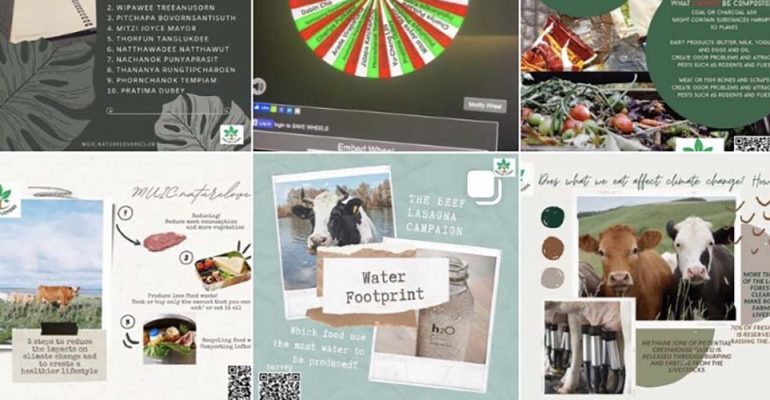 Beef Lasagna and Global Warming
The Nature Lovers Club of Mahidol University International College (MUIC) organized an activity on January 27-February 28, 2021 that aimed to raise awareness about the negative impacts of meat and dairy products on the environment.
Dubbed "The Beef Lasagna," its 50 participants were asked to read the club's relevant posts on its Instagram account after which they would answer a quiz whose answers are based on the said posts. The organizers hoped that through this, the contestants would learn more about the connection between meat and dairy products and climate change.
The organizers explained that they decided on naming the activity after beef lasagna because this dish has many ingredients that can contribute to greenhouse gases and thus to global warming.
The project was supported by Greenpeace Thailand (through its Greenpeace and Meat and Dairy Project).
The club also invited everyone to visit their social media accounts to learn more about their activities: @muic.natureloversclub at Instagram or MUIC Nature Lovers Club on Facebook.