Being Part of the MUIC Family
January 13, 2020
2020-01-13 2:40
Being Part of the MUIC Family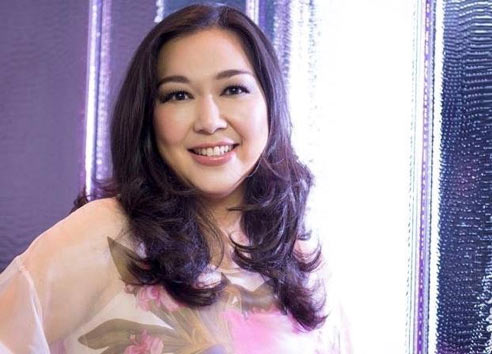 Being Part of the MUIC Family
Being Part of the MUIC Family
Mrs. Ranida "Mameow" Thitaparun
ISDP 6, Business Owner
My husband and I both graduated from Mahidol University International College (MUIC) with a bachelor's degree in Business Administration in 1995. Back then, MUIC was still known as the International Students Degree Program (ISDP). We started dating when we were freshmen, so we both feel connected to this lovely environment with kind and lovely people. We have the same group of friends which is why we have good memories of MUIC/ISDP.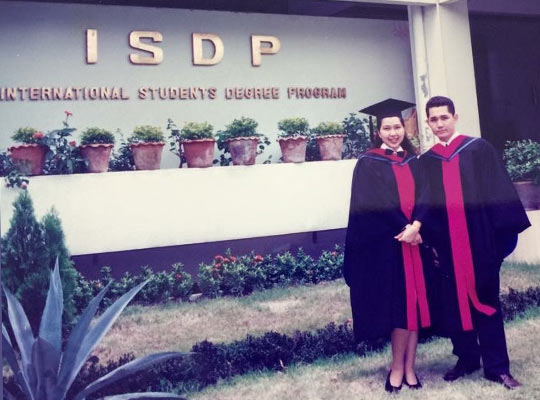 After we graduated, we always brought all three of our children to visit the university campus when they were still little. We loved telling them our fun stories and pointed to memorable places in the campus and told them tales of our student days in Mahidol University. I think that was the beginning of why my daughter likes this place and agreed to consider studying here in MUIC.  
My daughter, Muffin, finished her high school in the US. She started as a freshman at USF in Kinesiology field but was not impressed with the program, so she wanted to come back to Thailand to enrol in the biomedical major instead.  At that time, Ajarn Mike Naglis introduced us to Ajarn Chulatida Chomchai, the current Dean.  I was really impressed on that day that we met her, as I found out that she is a great teacher and has supported many students on their pathways to becoming a medical doctor (when becoming a doctor in Thailand when you're an international student is not easy). As a parent, I feel lucky that MUIC students are given this chance. 
Furthermore, MUIC professors, staff and officers are very nice. Some of them, I still remember from when I was still a student. A number of staff recognized me and welcomed my daughter, which I am very grateful for. It made me think back to those days when I was very happy as a student here.
Overall, the Mahidol University environment is very unique. Every time I visit, I feel proud that I graduated here. And now the new buildings are awesome and very beautiful, with new facilities and a great learning environment.
We are very happy that our daughter is now studying at MUIC, where we had proudly graduated. We will always love ISDP/MUIC forever.