Biology Class Goes on Field Trip to Erawan National Park
November 15, 2023
2023-11-15 7:37
Biology Class Goes on Field Trip to Erawan National Park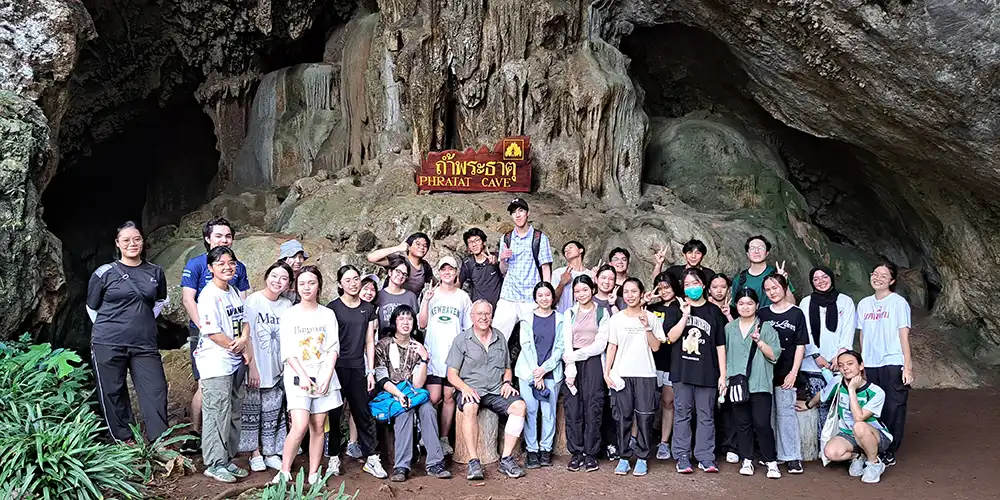 Biology Class Goes on Field Trip to Erawan National Park
By Mr. Laird B. Allan
Thirty students of the Biology I class (ICBI 121) of Ajarn Laird Allan of the Science Division of Mahidol University International College (MUIC) visited Erawan National Park in Kanchanaburi province on Sunday, November 12, 2023.
"Students got firsthand experience to deepen their understanding of biodiversity, ecology and water quality issues in rainforest, aquatic and underground ecosystems," he said.
Ajarn Laird was assisted in this field trip by four Biological Sciences senior students, namely, Ms. Saruda Ngamkhanong, Ms. Elsie Ellis, Ms. Sasayose Ratanaudomchoke, and Ms. Sujanawati Gurung. He also cited the support of the Biological Sciences course coordinator, Ajarn Phorutai Pearngam. ICBI 121 is an introductory course that is offered every term and is open to all MUIC students.