Burgundy School of Business Information Seminar
November 18, 2022
2023-02-16 7:13
Burgundy School of Business Information Seminar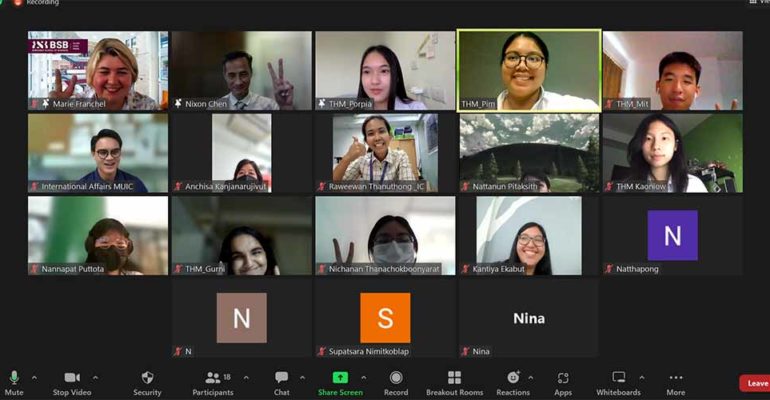 Burgundy School of Business Information Seminar
Mahidol University International College's (MUIC) THM Club organized an information seminar for Burgundy School of Business in Dijon, France on November 18, 2022 via Zoom online platform.
The seminar had two guest speakers, namely, Dr. Ka Tat Nixon Chen, a faculty member of THM Division, and Ms. Marie Franchel, Academic Advising International Relations Manager from Burgundy School of Business. They both discussed the opportunities available for MUIC students interested in Burgundy School of Business which is among the top 1% business schools in France. This is thus a great opportunity for MUIC students who are either interested in pursuing further education in wine management or studying in France in general.
The THM Club expressed its thanks to MUIC's International Affairs Office for helping facilitate this event.