MUIC's Science Society Club Organizes Mental Health Activity
November 18, 2022
2022-12-14 9:14
MUIC's Science Society Club Organizes Mental Health Activity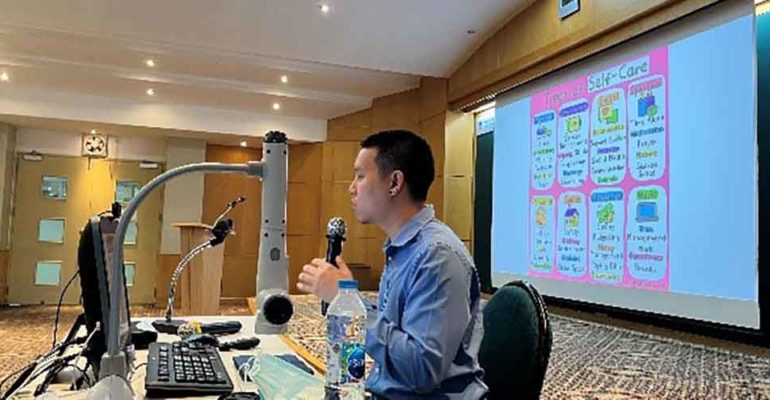 MUIC's Science Society Club Organizes Mental Health Activity
Mahidol University International College's (MUIC) Science Society Club held "Mental Health Matters," an activity to help create awareness regarding mental health, on November 18, 2022 at the Seminar Room 1210, MUIC Building 1.
The guest speaker was Mr. Chatdanai Sornchai, a consultant at Srithanya Hospital.
Participants learned several ways to assess their own physical and mental well-being so that they can improve and integrate them into their self-care routine. There was also a short Q&A session at the end of the talk session, with participants finding the interaction very insightful.
The Science Society Club also organized three activities after the talk session for participants to take part in. These activities taught participants how they can deal with their mental health and improve their well-being. The three activities were "Chatter Away!," "Punch Stress," and "Practice Gratitude" which participants said were fun, useful, and uplifted their mood after a long day of classes.
At the end of the activity, the participants were satisfied with the knowledge and experience they gained. The activity was concluded with refreshments and pizza for everyone to enjoy.