Basketball Tourney in MUIC Game Phase 1
November 18, 2022
2022-12-14 9:30
Basketball Tourney in MUIC Game Phase 1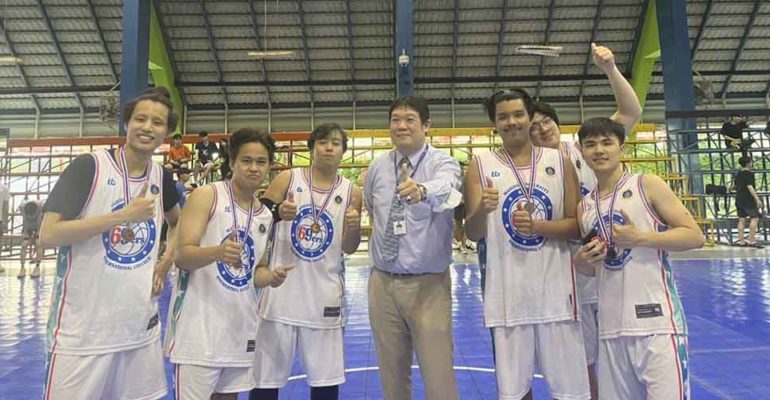 Basketball Tourney in MUIC Game Phase 1
Mahidol University International College's (MUIC) Student Association organized recently the IC Game Phase 1 featuring a basketball tournament for the benefit of students (with student IDs ranging from 6281xxx to 638xxxx) who were not able to experience the MU Freshy Game because of the Covid-19 pandemic.
The tournament was held on November 11-13 and 18, 2022 with seven teams participating. A total of 227 MUIC students came to watch the match and show their support to the teams.
The winning team was Water Boys, receiving gold medals and a trophy while Papa Smurf was 1st Runner-up, receiving silver medals. The 2nd Runner-up was the 69ers team, receiving bronze medals.
The members of the champion team, Water Boys, are the following:
1. Dheeraj Singh
2. Thanakorn Sadhu
3. Chanapol Pattanapongpaibul
4. Kamollapop Tsai
5. Phumin Onson
6. Hance Adriene Pesarillo
7. Abraham Nneameka
8. Naphat Pornsiripanich
9. Jaspsingh Ratta Ravinannit