THM Club's "Fun in the Kitchen Ep.2"
November 19, 2022
2023-01-06 8:32
THM Club's "Fun in the Kitchen Ep.2"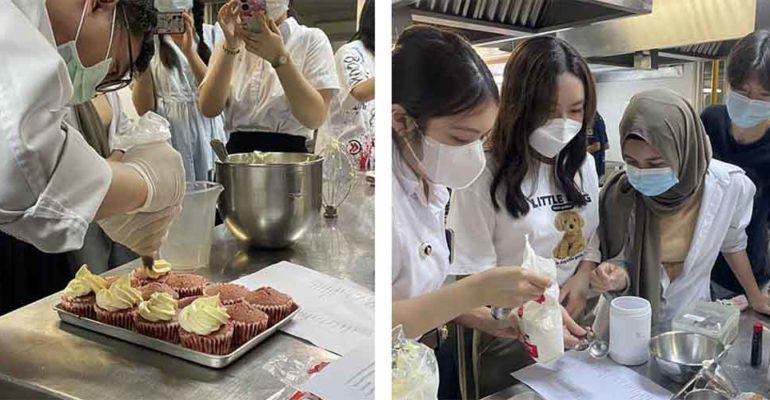 THM Club's "Fun in the Kitchen Ep.2"
The THM Club of Mahidol University International College (MUIC) successfully hosted "Fun in the Kitchen Ep.2" on November 19, 2022 at Herb Garden's kitchen in MUIC Building 1.
The featured resource person was Dr. Rangson Chirakranon, a faculty member of the Tourism and Hospitality Management (THM) Division, who taught the 20 participating students from various majors the recipe for red velvet cupcakes. As a further challenge to their inner pastry chef, the students were asked to decorate their cupcakes in a Christmas theme.
Through this hands-on experience, participants learned about the proper ingredients, techniques, and presentation of their cupcakes. Also, participants were able to take home with them the cupcakes they had made, allowing them to share their creations with family and friends. According to the club, it was expected that this training session will help participants to gain the confidence and ability to recreate these cupcakes in their own kitchens.