Career Insights Club Holds Communication Workshop
November 23, 2022
2023-02-14 8:33
Career Insights Club Holds Communication Workshop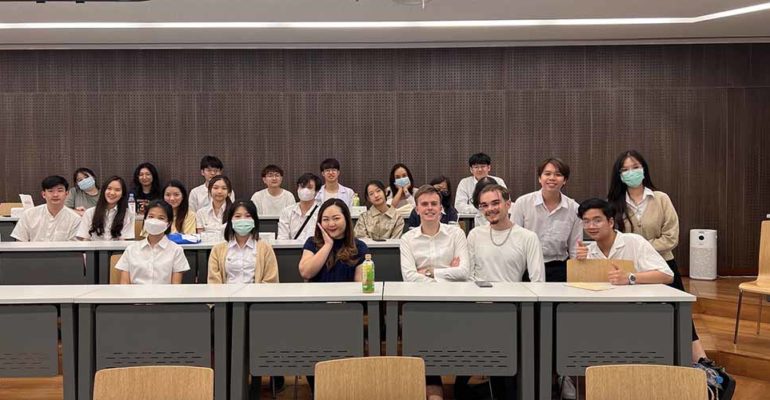 Career Insights Club Holds Communication Workshop
Career Insights Club of Mahidol University International College (MUIC) organized a communication workshop with special guest speaker Ms. Thanchanok Karnjanachusak, a professional MC or master of ceremonies (MUIC Class of 2013, Major International Business) at Aditayathorn Building on November 23, 2022.
During the first part of the workshop, Ms. Thanchanok described the importance of effective verbal and non-verbal communication while during the second part, she focused on communication techniques by conducting activities such as storytelling and public speaking.
This workshop was aimed at building the participants' public speaking skills by applying the essentials of public speaking which includes, content, tonation, and method. The 10 participants overall were satisfied with the workshop.