Inner Peace Club's Campfire Convo
November 24, 2022
2023-01-06 3:50
Inner Peace Club's Campfire Convo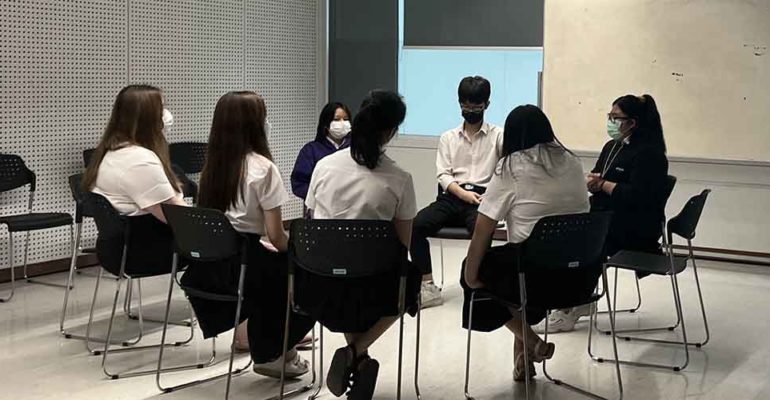 Inner Peace Club's Campfire Convo
The Inner Peace Club of Mahidol University International College (MUIC) held an activity called "Fire It Up" on November 24, 2022 at classroom no. A555, Aditayathorn Building.
Designed to simulate an intimate conversation around a campfire, the 13 participants were asked to sit in a circle with the sound of a crackling fire in the background adding to the atmosphere. The club's members joined the registered participants in this circle where everyone was able to share his own stories, experiences, and advice. As expected, the activity helped relieve the participants' stress and gave them a chance to get to know more people.
The club noted that "participants became more comfortable and open-minded by listening to others' perspectives on specific topics. Also, the circle was open to the participants introducing their own topics of interest so that they could get different opinions and alternative ways to solve their respective problems."
After the activity, the club hosted lunch for the participants.