Career Talk on Digital Marketing Held in MUIC
November 10, 2022
2022-11-10 9:33
Career Talk on Digital Marketing Held in MUIC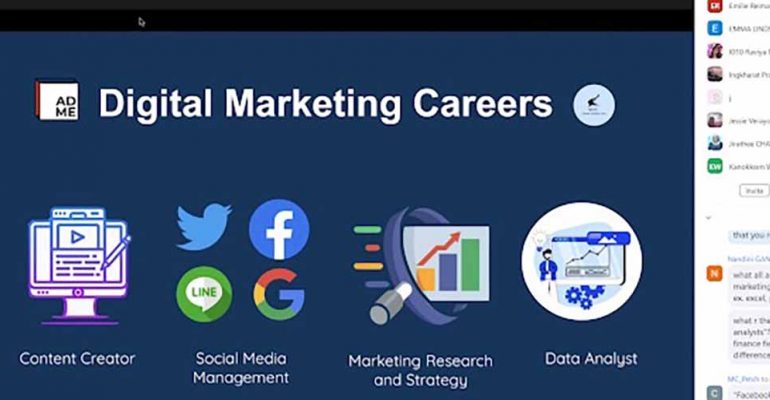 Career Talk on Digital Marketing Held in MUIC
The Career Insights Club of Mahidol University International College (MUIC) held an online event entitled, "Career Talk: Digital Marketing" in collaboration with ADME Co. Ltd., a digital marketing consultant firm in Thailand on October 4, 2022.
The event via Zoom was aimed at educating participants on various ways to conduct and apply digital marketing in the real world such as utilizing social media platforms like Facebook and Instagram, along with other various social media tools to analyze the insights to enhance awareness, engagement as well as to increase business sales.
The session was conducted by Mr. Bancha "Oak" Lungtaweesub, the founder of ADME Media Co., Ltd., who is an expert digital marketing consultant and a business strategic consultant, and a 2022 Line Certified Coach. He graduated with a Bachelor in Business Administration major in Marketing degree from MUIC (Class of 2017).
ADME Media Co., Ltd. is known for providing digital marketing services to business partners such as social media advertisements, SEO services, content marketing, and others.
The Career Insights Club officers said they and the event's participants were genuinely grateful to obtain this opportunity from ADME Media Co., Ltd. as the session had been impeccably managed. As a result, after-event feedback indicated that over 70% of participants found this activity useful and will help them with their future career path, as well.