Club Exposition
September 23, 2021
2021-09-23 6:14
Club Exposition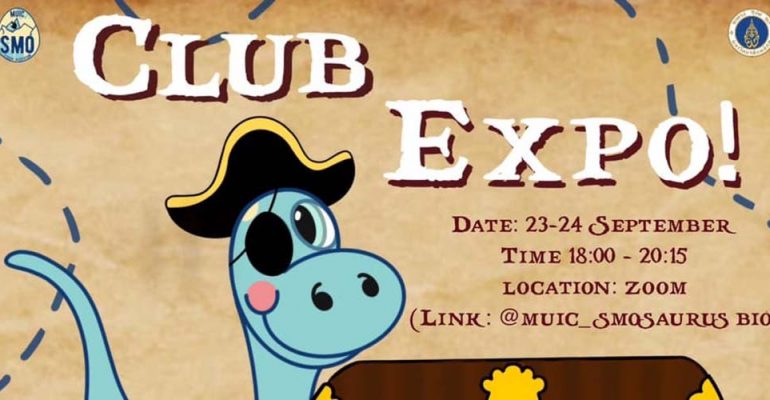 Club Exposition
Sandee would like to introduce you Club Exposition!
Date: 23rd-24th September, 2021
Time: 18:00pm – 20:15pm
Location: Zoom (link will be posted on muic_smosarus bio)
Please check the event schedule on the following pages.
Breakout rooms are always open. Feel free to meet the clubs that you are interested anytime throughout the event!
AT and Prizes are available, check schedule to see time slot.
For nong 638 & 648, Rub nong group with the most participant will get Cash Reward!
Participations will be collected during Kahoot!
Don't forget to come and have fun with us