Community based learning in classroom
July 27, 2023
2023-08-15 5:55
Community based learning in classroom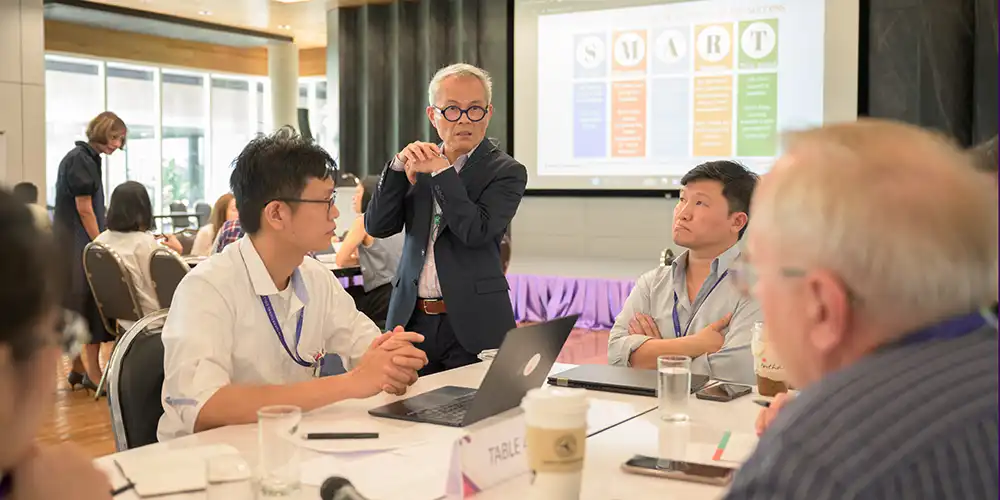 Community based learning in classroom
Title: Community based learning in classroom
Date and Time: Thursday, July 27, 2023, from 9:30 a.m. – 4:00 p.m.
Conductor: Prof. Thanakorn Jirasevijinda, M.D., Weill Cornell Medical College
The Strategy and Academic Development Section of the OAA held a workshop on "Community-Based Learning in the Classroom" to explore how involving students in real-world contexts and fostering meaningful connections with community members can increase student engagement and give them the tools to successfully transition their class to community-based learning.
To transform a class into community-based learning, instructors must carefully choose projects that reflect the targeted learning outcomes, community needs, and student interests. To ensure meaningful project opportunities and a mutually beneficial relationship, organizations or communities are partnered with to encourage students to analyze real-world issues from multiple perspectives, facilitate critical thinking and problem-solving discussions, and provide creative solutions. Last, instructors must create an assessment to measure the projects' academic and community impact, including students' contributions, collaborations, and capacity to recognize complicated community concerns.
Students will discover how their actions can affect positive change, grasp complicated SDG topics, and become knowledgeable and involved community members who can contribute to local sustainable development through community-based learning initiatives. Students also learn adaptation, advocacy, communication, teamwork, and negotiation to operate in multicultural situations locally and globally. The tangible and positive contributions made during learning benefit the community and instill a sense of pride and accomplishment in learners who can see the practical applications of their learning, address authentic problems in their society, and develop a strong sense of civic responsibility to positively shape modern society.