Cycling Club Word Search
October 8, 2021
2021-10-08 9:52
Cycling Club Word Search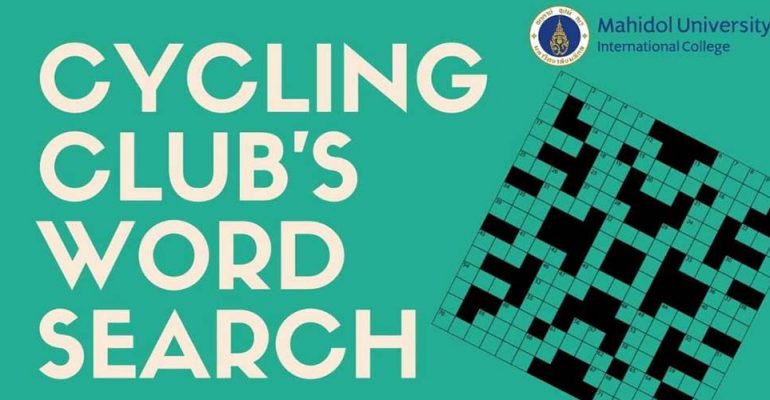 Cycling Club Word Search
Greetings fellow members of the Cycling Club
We are announcing our first activity of this trimester, the Cycling Club Word Search
Get a chance to win 300 baht every week by completing our cycling word puzzles.
Please follow the instructions below;
1. Download the puzzle we provide every Friday at 8pm. week 4-7 (1, 8, 15, 22 October 2021) on the Cycling Club Line Group
(https://line.me/R/ti/g/4HuBOpKQgv)
2. Complete the puzzle/find the most words with any paint program.
3. Submit the completed puzzle file below before 8pm of the following Wednesday.
Submit your puzzles here: https://docs.google.com/forms/d/12gunKXkYyj9TvaI2m_Z7m8MxXuBQ0bXKOc-36knZwJY/edit
If you have any questions, please contact our staffs via Line Group (Link: https://line.me/R/ti/g/4HuBOpKQgv)
Instagram: @cyclingclub_muic