Cycling for Charity
June 22, 2021
2021-06-22 7:14
Cycling for Charity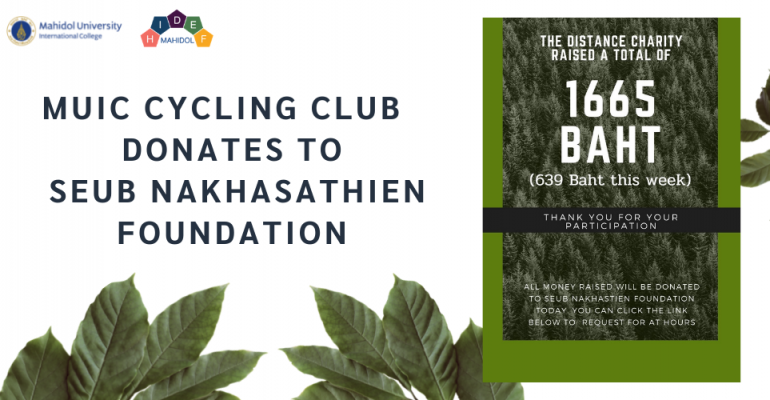 Cycling for Charity
Mahidol University International College's (MUIC) Cycling Club organized "Distance Charity: Seub Nakhasathien Foundation" on February 8 – March 13, 2021.
The eight club members who participated in this activity raised 1 Baht for charity for every 1 kilometer that they covered with their bicycles. This was recorded via mobile app Strava.
In the end, the club was able to raise 1,665 Baht which was then donated to the Seub Nakhasathien Foundation.