"Discover Deloitte Consulting" Seminar in MUIC
January 18, 2023
2023-01-27 3:41
"Discover Deloitte Consulting" Seminar in MUIC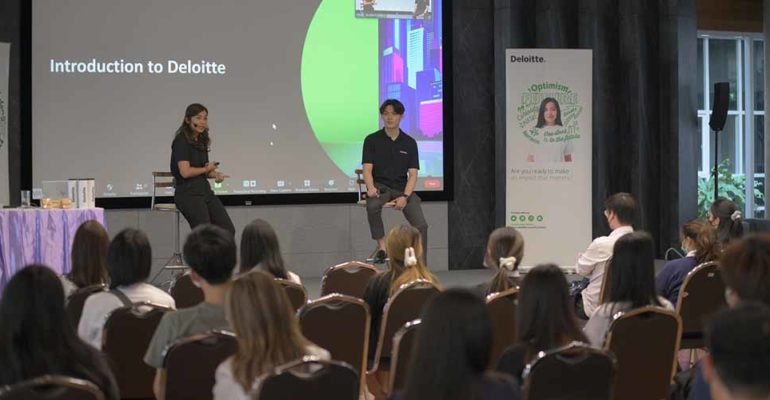 "Discover Deloitte Consulting" Seminar in MUIC
Mahidol University International College (MUIC) held a seminar entitled, "Discover Deloitte Consulting & Taking your First Step by Creating Professional Resume" on January 18, 2023 at Charinyarasami Hall, Aditayathorn Building and online via Zoom application.
Organized by the Alumni Affairs and Career Development Group, this event aimed to prepare students for the job market as well as offer an opportunity for nearly graduated students to apply for a job at Deloitte.
Mr. Phranai Danthanachai, an Analyst with the Artificial Intelligence & Data department of Deloitte Thailand and also an MUIC alumnus from the Class of 2020 (majored in Business Economics), and Ms. Natchanok Kaewsuriyapom, Talent Acquisition Specialist, Deloitte Thailand, were the guest speakers. They shared their work experience and also discussed professional resume skills, interview tips, and later on reviewed the student's resumes. There were 80 students and lecturers who attended the event.