Emoji Story
October 8, 2021
2021-10-08 9:31
Emoji Story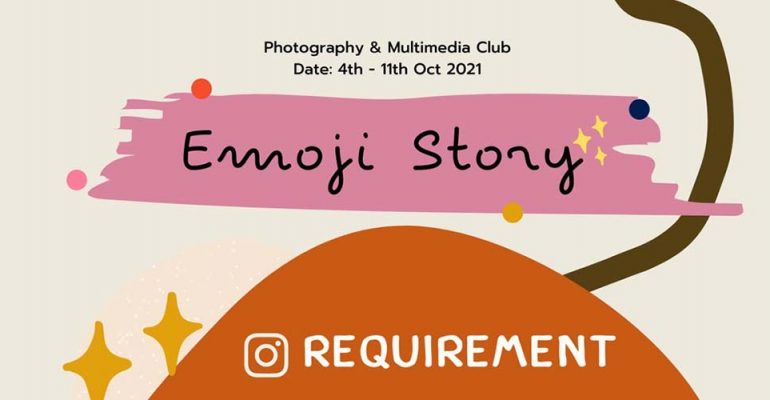 Emoji Story
Hi again, fellow snappers.
Photo Club's second activity is ready for you to enjoy. We would like to present to you "Emoji Story"
The duration of this activity would be 4th Oct- 11th Oct and can be participated via Instagram story.
How to join our activity
1. Take or choose 1 photo on IG Story
2. Decorate your photo by using emojis that match with the photo you choose
3. Post it on your IG story with the hashtag #muicphotoclub and also mention @muicphotoclub
4. Screenshot your post and fill in the form to receive 2 AT hours of Digital Literacy
https://forms.gle/aPEefQmLDqgjmcU46
Blast out the creativity in you.