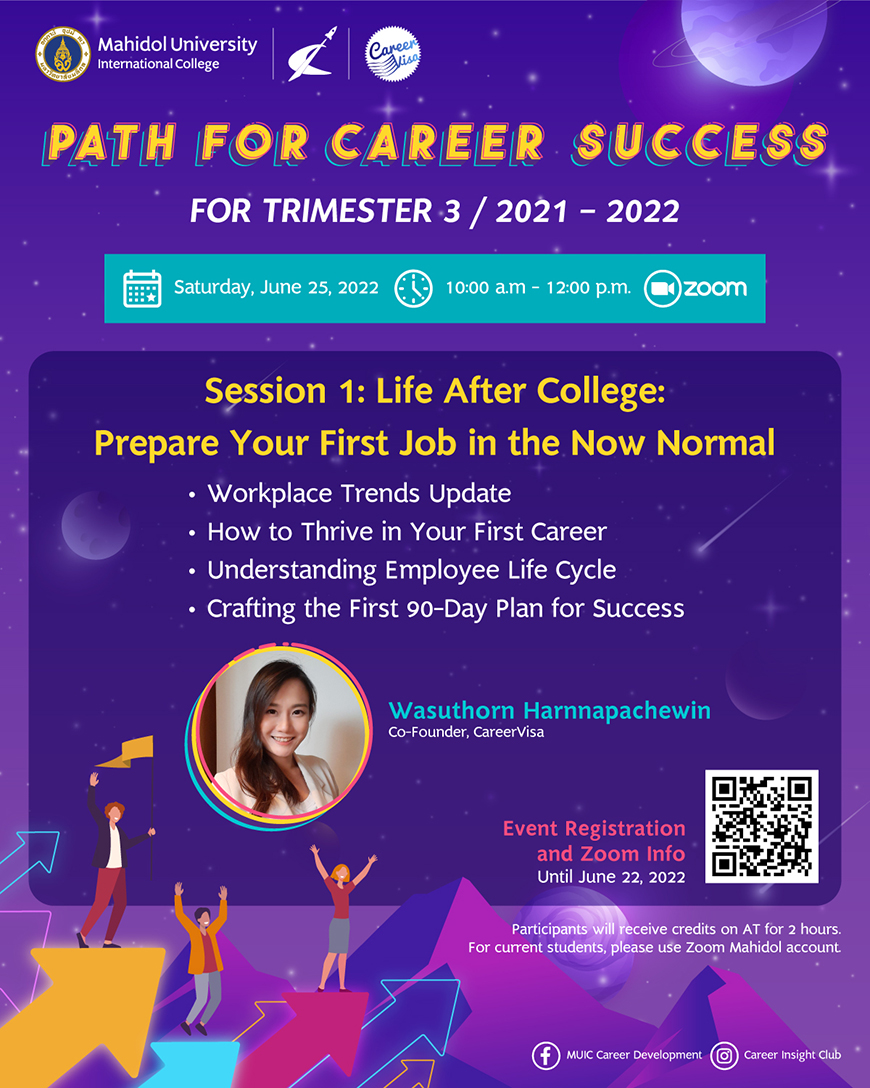 About The Event
It's 'Path for Career Success'
All current students and graduates are welcome for this event to prepare yourself for first job in the new normal.
Session 1: Life after college: Prepare your first job in the now normal
Session 2: Business trends for 2022 and beyond
Date: 25 June 2022
Time: 10.00 a.m. – 12.00 p.m.
Via: Zoom
Register now! https://forms.gle/scmwTyF3NLRXWdL5A
Participants (current MUIC students) will receive credits on AT for 2 hours.
Any questions: feel free to contact MUIC Career Development at m.me/muic.career.development