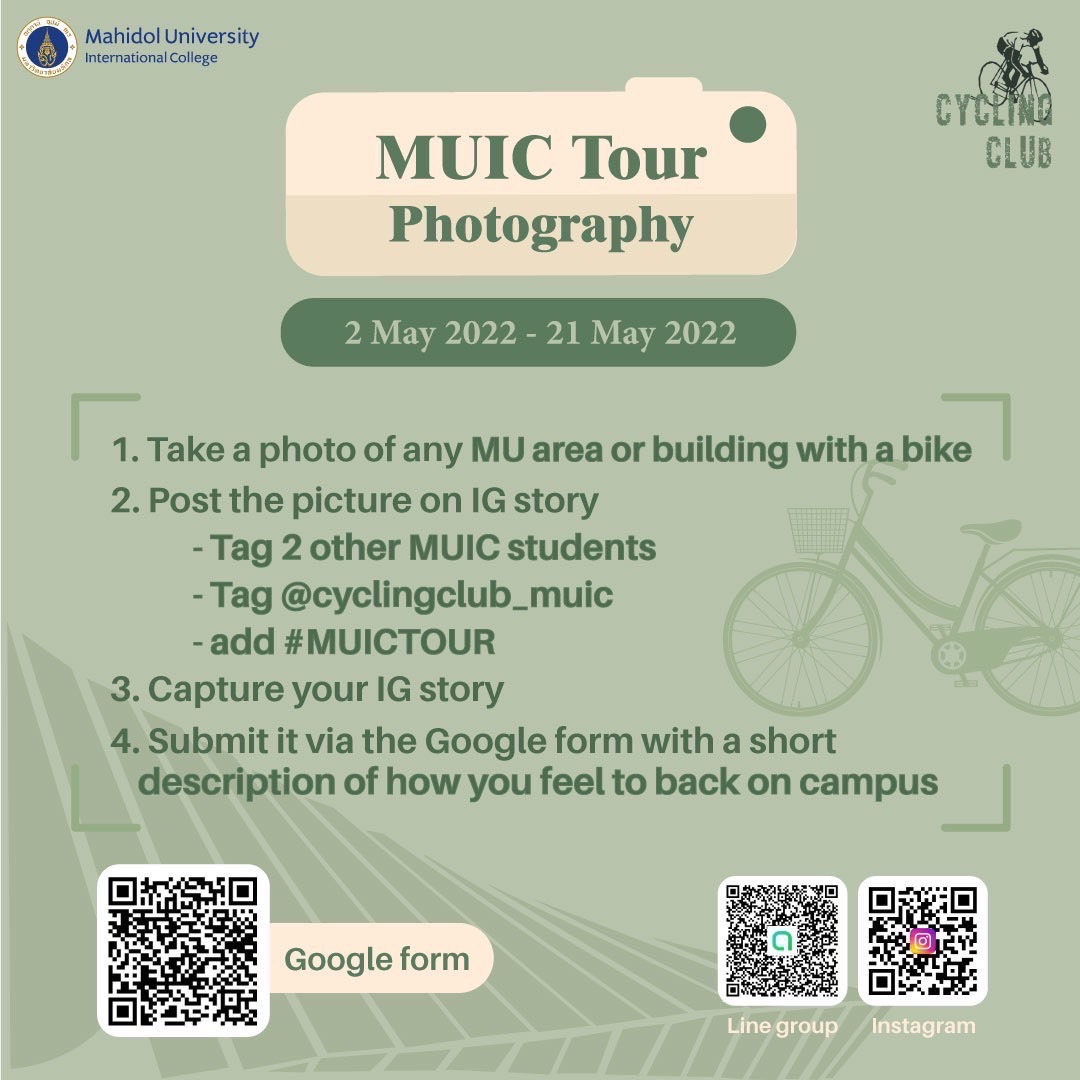 About The Event
To complete this activity:
1. Take a photo of any MU area or building with a bike
2. Post the picture on IG story, then:
– Tag 2 other MUIC students
– Tag @cyclingclub_muic
– Add #MUICTOU
3. Capture your IG story
4. Submit it via the Google form with a short description of how you feel to be back on campus

There are cash prizes for winners and popular votes.
All participants will receive 2 AT hours on Environmental Literacy.
Submission Link: https://forms.gle/99X7TgDedCbgCecc6