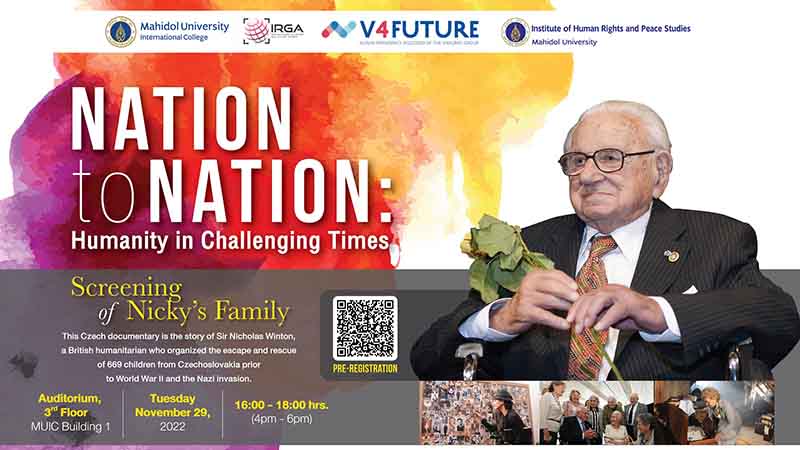 About The Event
The International Relations and Global Affairs Major will host a special event on Tuesday, November 29, in the Auditorium of the Old Building.

The event is titled "Nation to Nation: Humanity in Challenging Times" and will be composed of an expert guest panel discussion followed by a film screening.

From 14:00-15:30 there will be an expert panel discussion with the following participants:
1. His Excellency Jaroslav Auxt, Ambassador of Slovak Republic
2. Mr. Myo-Zin Nyunt, Deputy Director Asia-Pacific UNICEF
3. Dr. Jan Boontinand, Director Institute of Human Rights and Peace Mahidol University

Please scan QR code on the flyers for pre-registration.