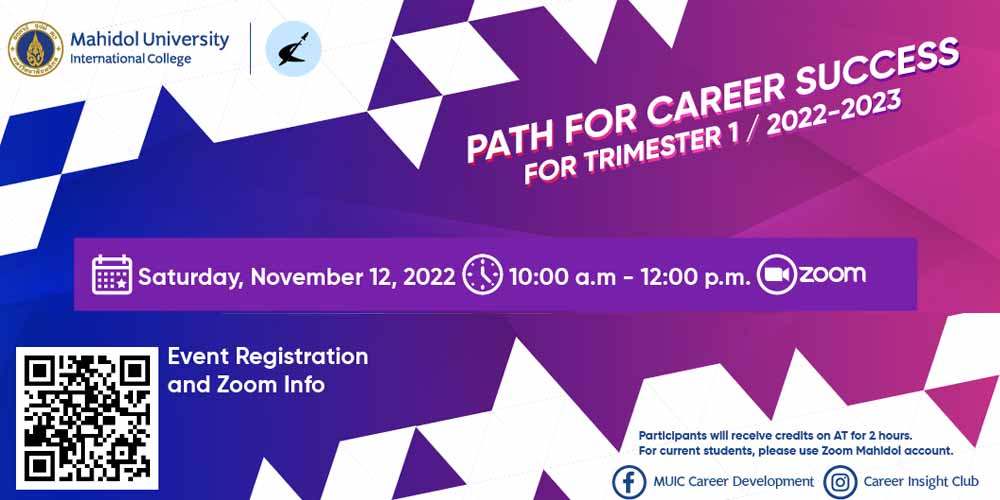 About The Event
All students and expected graduates are invited to attend the event, where you will learn good career tips and valuable experience from the experts.
10:00-11:00 > How to Be an Outstanding Candidate
11:00-12:00 > Career Talks by Divisions
Register now: https://forms.gle/75bNhb5T2LbLS7XEA
Participants (MUIC students) will receive credits on AT for 2 hours.
Any questions, please feel free to inbox us m.me/muic.career.development.
Facebook: MUIC Career Development
IG: Career Insight Club