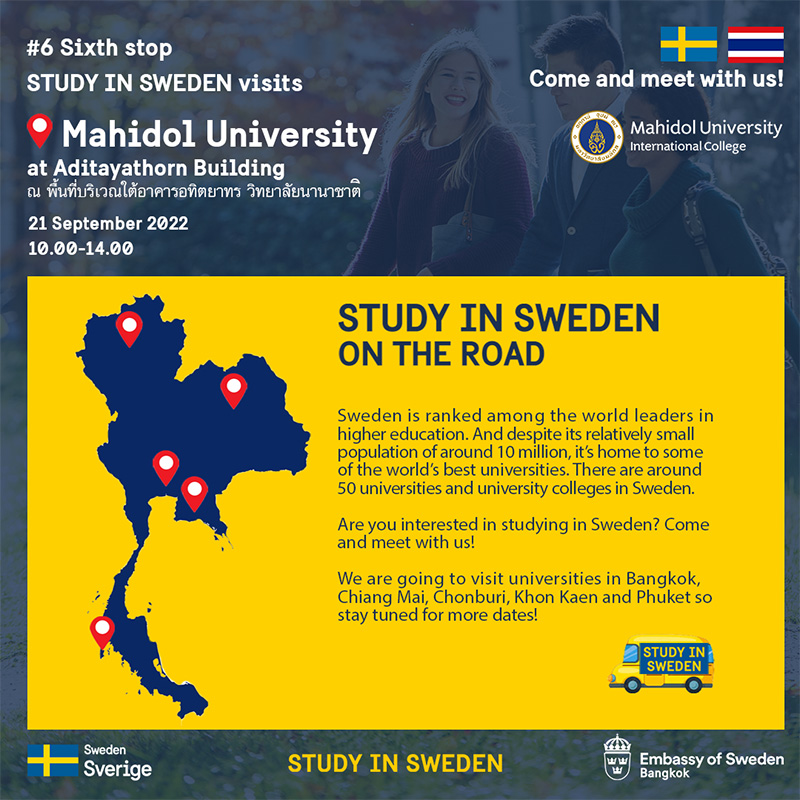 About The Event
Are you interested in studying in Sweden? Come and meet with the Embassy of Sweden.
In the event, not only you will learn how to live and study in Sweden from both inside and outside of the classroom but also scholarships and career opportunities in Sweden.
Date: 21 September 2022
Time: 10.00 – 14.00 hrs.
Venue: Ground floor, Aditayathorn Building, MUIC
Save the date and find out more information at the event.
#pathforcareersuccess #muiccareerdevelopment #studyinsweden