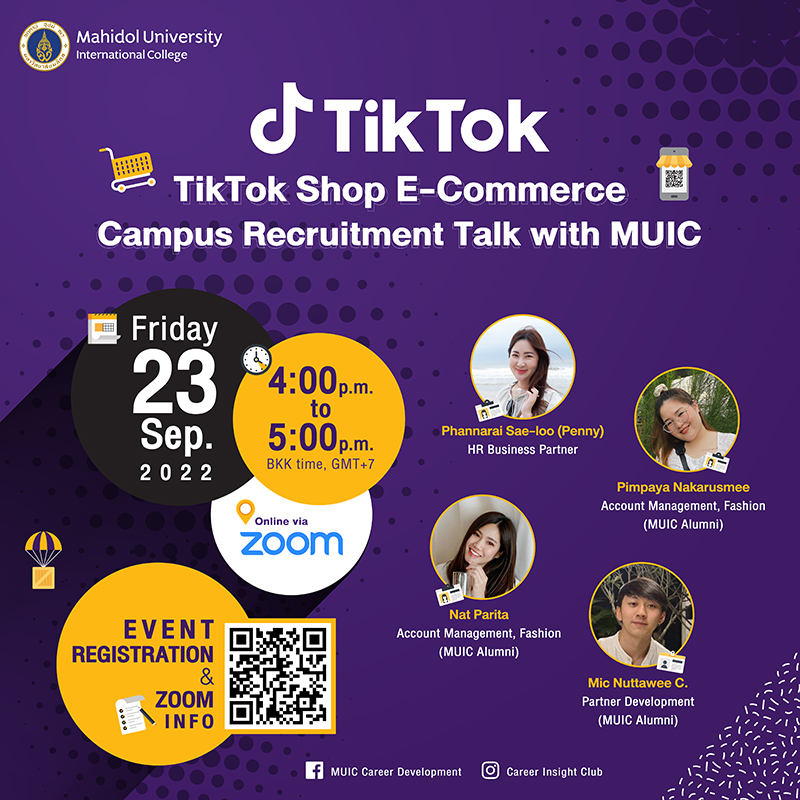 About The Event
Let's learn more about the e-commerce industry and apply for a job @TikTok Shop. The virtual event is open to all MUIC & MU students, recent graduates, and alumni.
Date: Friday, September 23, 2022
Time: 4:00 – 5:00 p.m. (BKK time, GMT+7)
Channel: Zoom
Limited seats! Secure your spot: https://forms.gle/WMTj939YhxX8FexD8
Here is the list of job opportunities at TikTok Shop: https://bit.ly/TikTokTH2022
Get yourself ready to land your dream job and see you at the event.
#pathforcareersuccess #muiccareerdevelopment #careerinsightclub #muicalumni