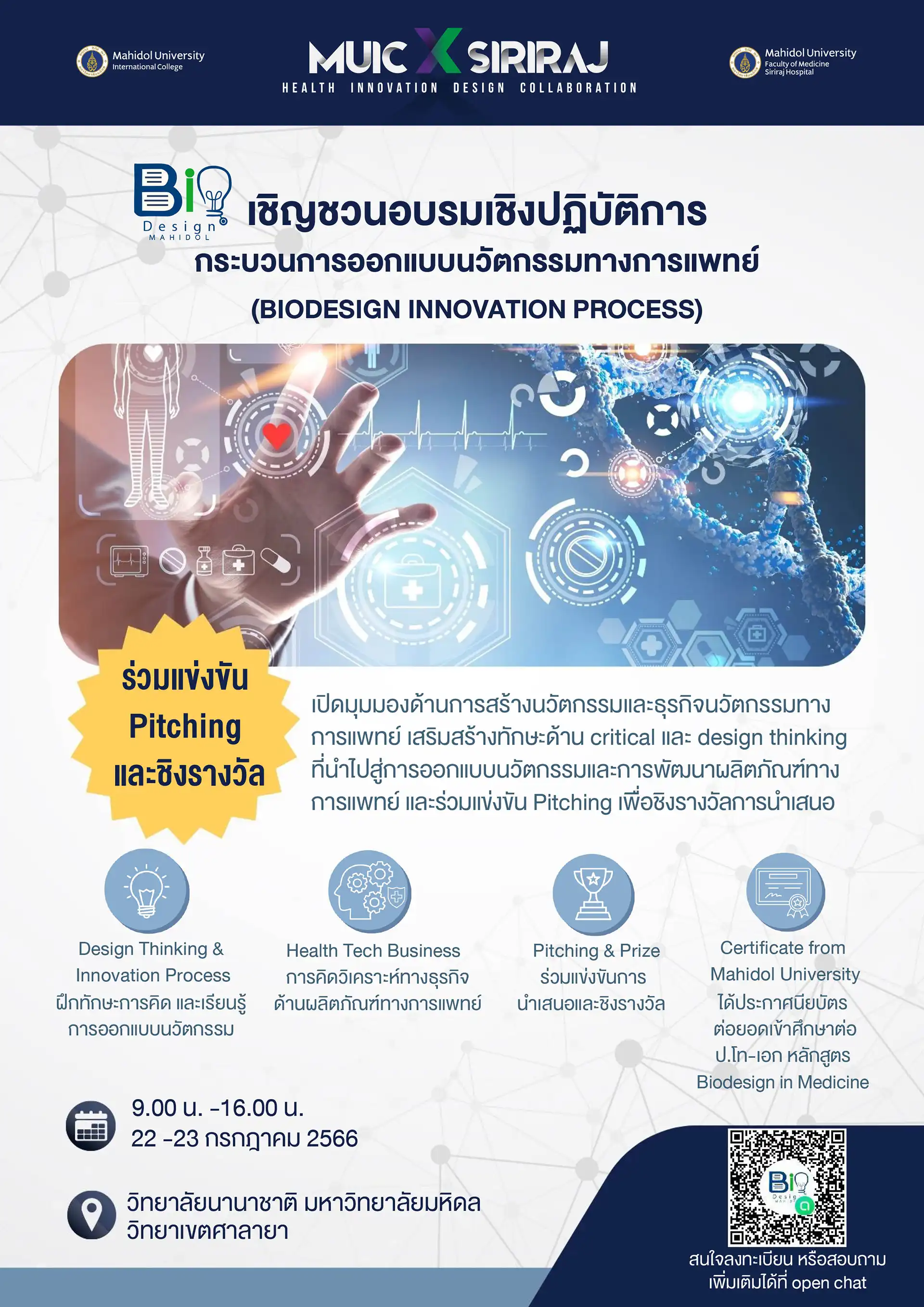 About The Event
Mahidol University International College (MUIC), Faculty of Medicine, Siriraj Hospital, and Faculty of Medical Technology, Mahidol University will hold a training workshop on "Biodesign Innovation Process" of the Master of Science and Doctor of Philosophy Programs. This will be held on July 22 – 23, 2023 from 9:00 am to 4:00 pm at MUIC's Salaya campus.
The Biomedical Design Program under the Reinventing University Program (Medical Devices) is a short course to open up innovation perspectives and fostering critical and design thinking skills that lead to creative ideas in prototype innovation design and development of medical products through activities, lectures, case studies, workshops and assignments.
The highlights of this workshop include an opportunity for the students to practice thinking skills and learn innovative design, conduct business analysis of medical products, and participate in presentation competitions where they can win prizes. By completing the course and submitting all assigned work, participants will receive a certificate and will be able to compare their learning outcomes for admission to a graduate program in either M.Sc. or Ph.D. (Biodesign in Medicine).
Target participants include the general public such as office employees, entrepreneurs, and undergraduate students. The workshop aims to attract 50 trainees.
You can apply today via the website: https://www.si.mahidol.ac.th/th/department/parasitology/biodesign_workshop/
For more details click this link to Open Chat: https://citly.me/vKyEg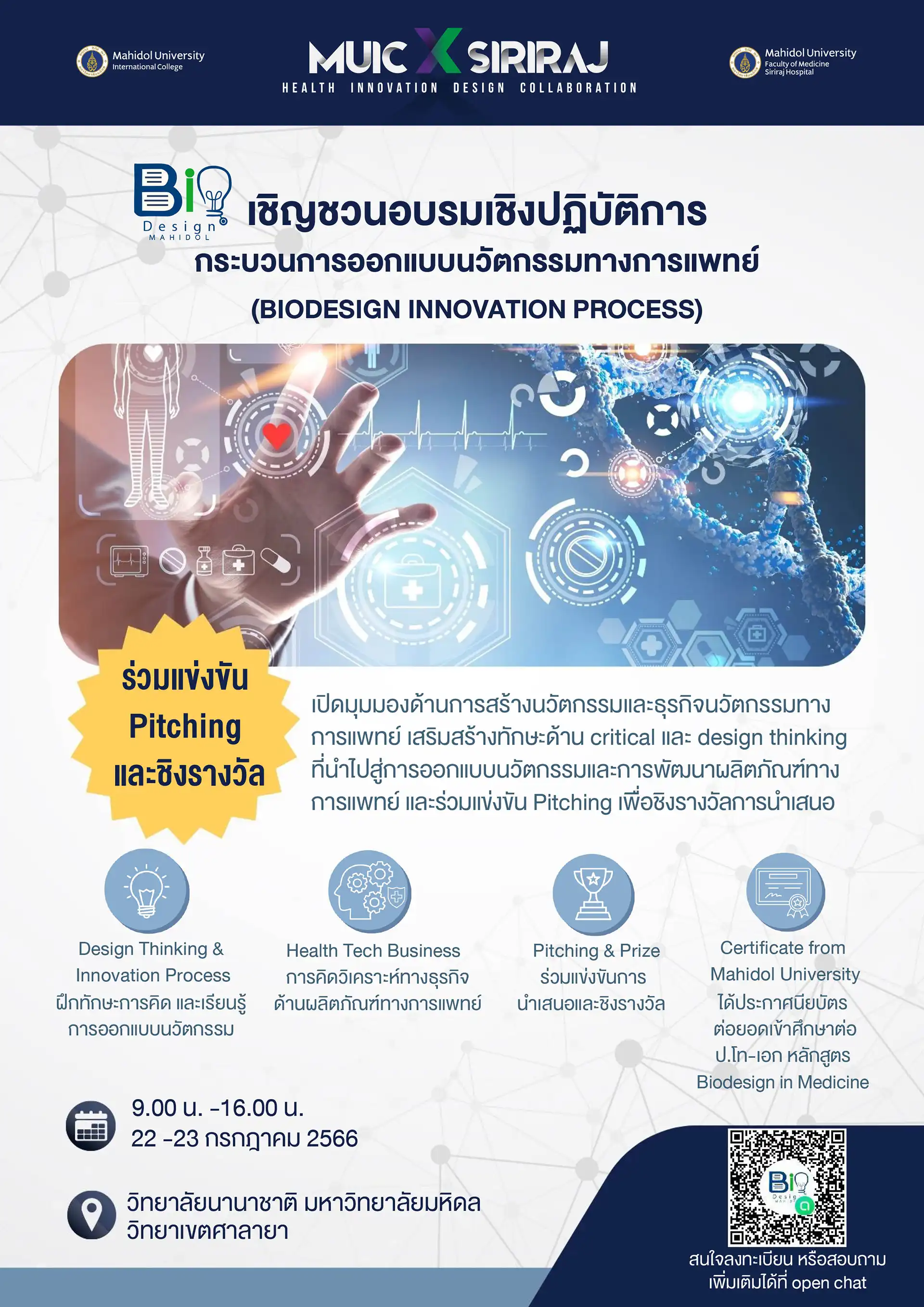 Location
MUIC's Salaya campus (22-23 July)