FAA Division Chair Walks the "Bridge of Colors: Indonesian Painting Exhibition"
October 7, 2022
2022-10-07 3:02
FAA Division Chair Walks the "Bridge of Colors: Indonesian Painting Exhibition"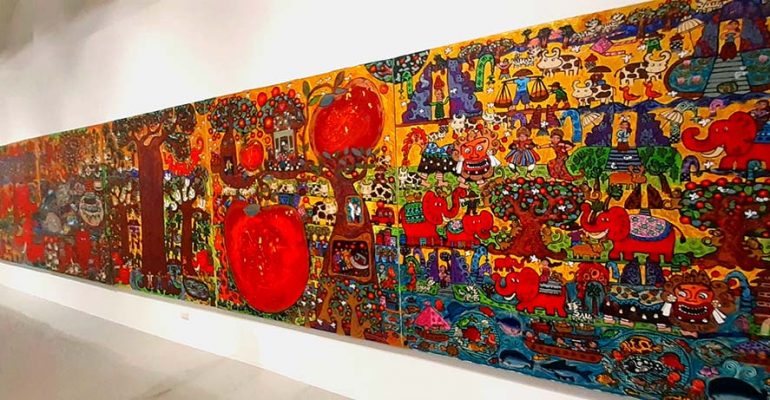 FAA Division Chair Walks the "Bridge of Colors: Indonesian Painting Exhibition"
By Dr. Bryan Ott
On behalf of the Fine and Applied Arts Division, recently I attended the opening ceremony of "Bridge of Colors: Indonesia Painting Exhibition" at the National Gallery of Thailand in Bangkok.
The exhibition features 51 paintings from 11 national artists in a variety of genres. As I looked at each painting, I told myself, "Our MUIC students, in all areas of study, would benefit from seeing the art on display, which showcases a unique perspective on culture, people and expression through the use of color, lines, texture and concept."
Thailand's Minister of Culture, Itthipol Khunpluem, spoke at the opening ceremony, and championed art as a valuable means to build and develop international relations, stating "the collection of works by talented Indonesian artists will be beneficial to both Thais and Indonesians, as it will provide insight into Indonesian culture through artists' stories."
The event runs until October 30th.