Diving Club Advocacy: "Skip the Straw"
October 6, 2022
2023-01-04 9:50
Diving Club Advocacy: "Skip the Straw"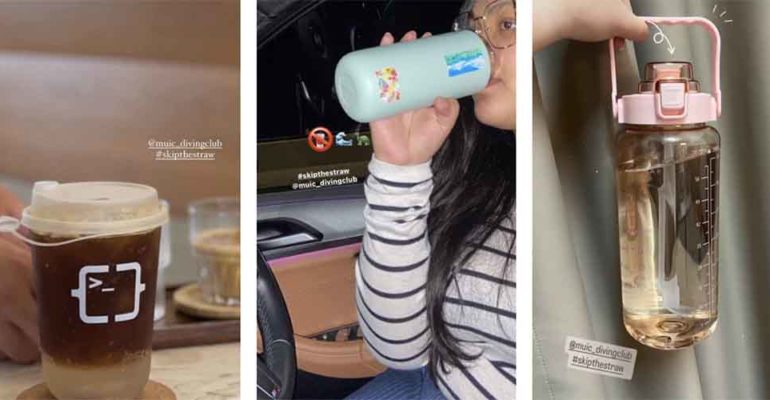 Diving Club Advocacy: "Skip the Straw"
Mahidol University International College's (MUIC) Diving Club launched a two-day campaign called "Skip the Straw" that they hoped would help raise MUIC students' awareness about how plastic straws may negatively affect the environment and marine life.
Held from October 5 to 6, 2022, the activity was participated in by a total of 38 participants composed of students, faculty members and staff.
The participants were asked to post a photo of their favorite drinks without straws, or using a metal straw or using their alternative drinkware on their Instagram Stories and including the hashtag #Skipthestraw on their post to spread the message.
The club said in a statement: "When compared to other waste, straw may seem insignificant. However, creating a sustainable environment is not strictly about the objects we use or dispose of. Rather, our habits, including the way we use straws, reflect our environmental values and indicate how successful our sustainability efforts can be. We should resolve to avoid using straws and join the group of individuals speaking up in favor of the ocean. Take the commitment right away, and when given a straw, just reply, 'No thanks.' It is a small step that has a big impact on the health of the ocean."