Feat from Home
June 12, 2021
2021-06-12 12:43
Feat from Home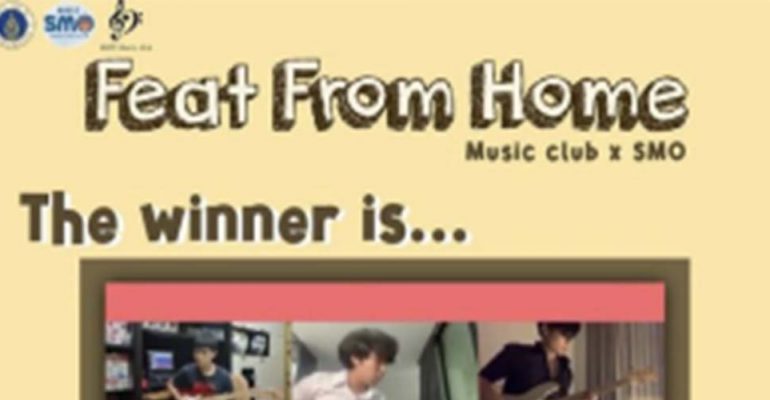 Feat from Home
Mahidol University International College's (MUIC) Music Club and Student Association collaborated in organizing a singing contest entitled "Feat from Home" held from February 27 to March 19, 2021.
Participating bands with 2-5 members posted a video of their 5-minute musical performance on Instagram based on the theme of social distancing.
There were 43 contestants in 14 teams with the 5-member band The Flat adjudged as the winner with their song กระเป๋าแบนแฟนยิ้ม. They received Momo Paradise Gift Vouchers while all participants got 10 hours of credit in their activity transcripts.