Woof You be Mine
June 12, 2021
2021-06-12 12:50
Woof You be Mine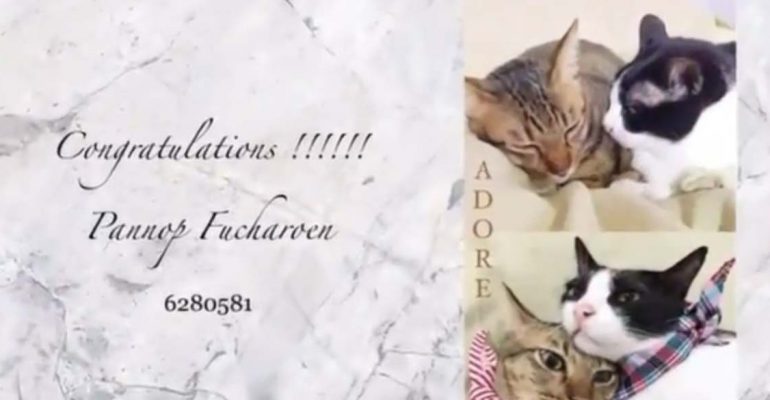 Woof You be Mine
The Animal Lovers Club of Mahidol University International College (MUIC) held a competition entitled "Woof you be Mine" on February 10-14, 2021.
Contestants had to submit photos or videos of their pets dressed up for Valentine' s Day. Six winners were selected and were each given 500 Baht cash prize. The activity allowed participants to spend time with their pets on the day of love.

There were 117 students who joined the contest.

The winners were: Ms. Patcharaporn Wongkaeo (major in International Relations and Global Affairs), Ms. Mintra Sinsarp (Intercultural Studies and Languages), Ms. Sasayose Ratanaudomchoke (Biological Sciences), Mr. Pannop Fucharoen (Media and Communication), Ms. Switta Jairuksa (Marketing), and Ms. Phimnaphang Leenasirimakul (Marketing).