Feat From Home
March 8, 2021
2021-03-08 9:09
Feat From Home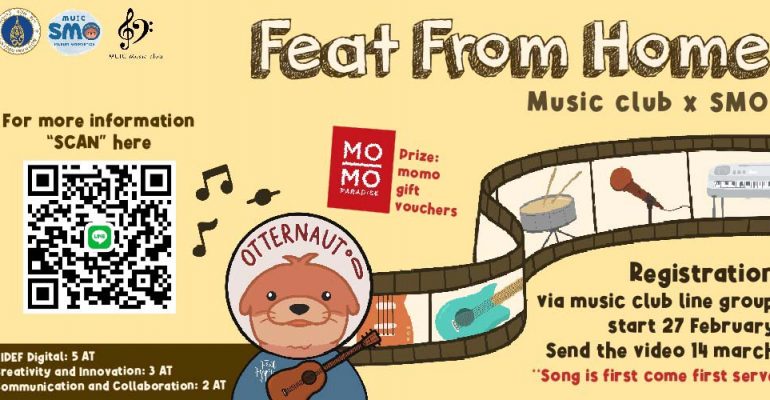 Feat From Home
Music Club X SMO has found a competition for all students at MUIC to participate in known as "Feat From Home"
Both acoustic and band are welcome in this activity where each team must has a minimum of 2 members and a maximum of 5 members.
Each team will record themself playing the instrument or singing separately from their team member then combine every instrument together to complete the entire song. References are on the line note of Music Club.
Date : 27 February- 14 March
Submit the song in the MUSIC CLUB line group (in the note)
song is first come first serve
Winner: MOMO Paradise vouchers
*All participants will get 10 At hours (Digital 5 (Hidef), Creativity and Innovation 3 hours, Communication and Collaboration 2 hours).
For more information please scan the QR code or http://line.me/ti/g/gbBlcp-3js