Finding Out the Benefits of Mushrooms
March 16, 2020
2020-03-16 2:01
Finding Out the Benefits of Mushrooms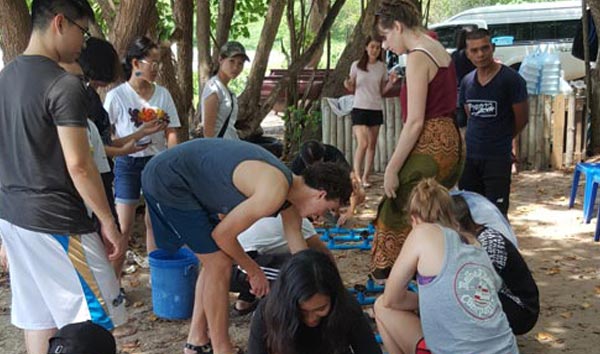 Finding Out the Benefits of Mushrooms
During the last few years, mushrooms have been a hot topic of research and discussion. The medicinal and edible properties of mushrooms and other fungi have always intrigued humans. Whether it is just simply because they taste good or look pretty, fungi are a vital part of the Earth's ecosystem. Without them, the planet would be covered in organic waste such as leaves, wood and other detritus. Beyond that, they play a vital role in the symbiotic relationships that plants develop in order to absorb nutrients and water from the soil. On the other side of the coin, there are certain fungi that cause great economic losses and have even been the catalyst for many a revolution, migration and famines.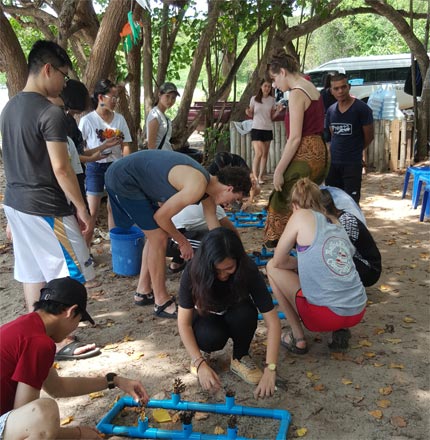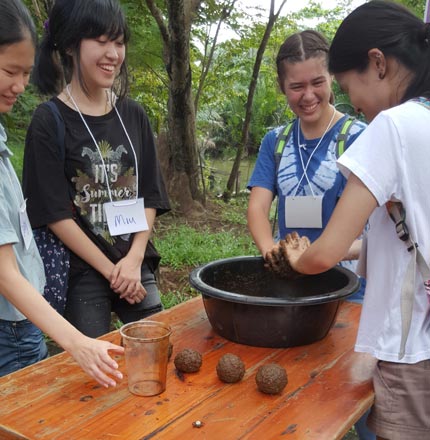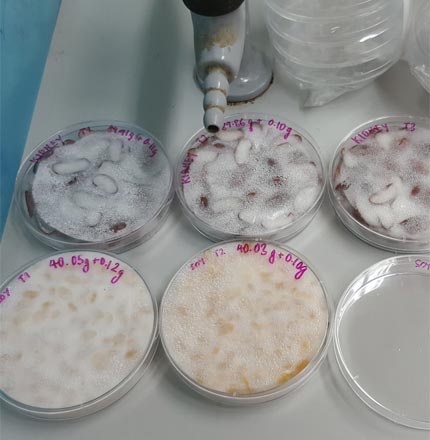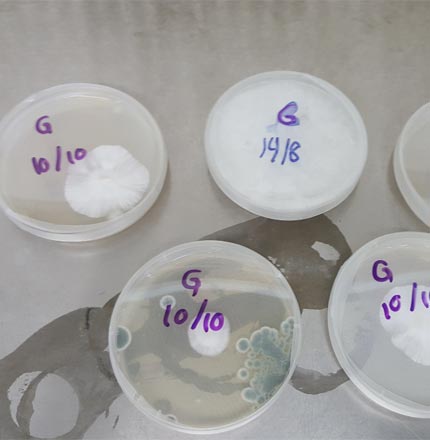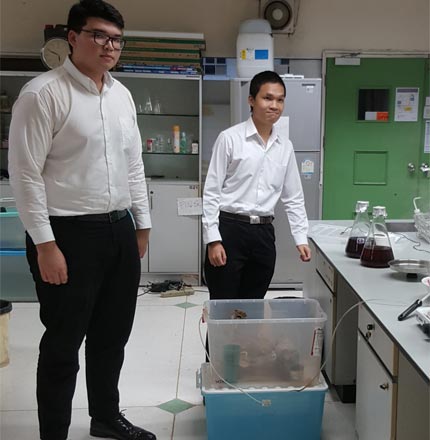 My colleagues and I have been trying to utilize fungi for a variety of tasks including bioremediation, composting and simple cooking. Some of these endeavors are a little tricky considering the finicky nature of some fungi when they are extracted from their natural environment.
We have had great success in cultivating and fruiting several different species of mushrooms for culinary use. By utilizing different mixtures of straw, sawdust, soil, and compost, some of my students and I have met with great success.





Cultivation of New Species
The cultivation of mushrooms is a hot topic in most parts of the world. The probiotic and prebiotic benefits are tremendous. Everything from vitamins to polysaccharides that strengthen your immune system is present in edible mushrooms. Many students are interested in pursuing this as a career as it can be quite lucrative. I have been doing my best to encourage their endeavors.






Compost Tea
Some of my colleagues and I have been utilizing substrate based on agricultural wastes. The hope is that we will be able to enhance a plant's growth rate and increase its photosynthetic activity. A side benefit may be phylloremediation (i.e. plants absorbing pollutants). This work is still ongoing and at the forefront of plant-based research.






Kombucha
Superfood! This will be the biggest thing in the next decade. That being said, no one has properly brought it into commercial production yet. IBS, ADHD, Asperger's. All of these could be potentially cured by a simple tea that is fermented. Manna?






Tempeh
Tempeh is the Indonesian superfood—far cheaper than any other meat-based protein, delicious, healthy, and easy to prepare. We've been working on a production and distribution network for quite some time. Several students are currently working on this and we hope to provide a healthy vegan alternative to meat.
We have a lot of bright students from diverse backgrounds. I hope that some of them will embrace these possibilities for their future. We will continue to work on upcoming projects and develop new, innovative solutions to some of the world's current problems.
e

By Dr. Edward Grand