Freshy Games Held Online
October 11, 2021
2021-10-11 7:43
Freshy Games Held Online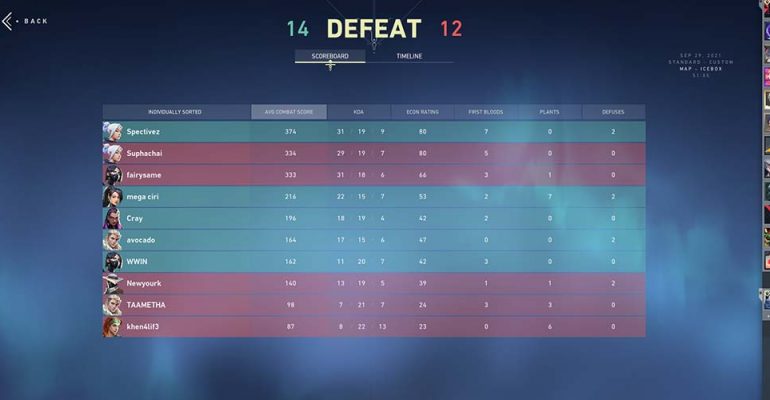 Freshy Games Held Online
The study from home learning mode was not enough to prevent Mahidol University International College (MUIC) students to compete against their peers against other Mahidol University colleges and faculties in a tournament.
The much-awaited Freshy Games, held on an online platform, and now dubbed as Freshy Game E-Sport gave 648 students an opportunity to compete in several games (called LOL, ROV, and Valorant) from September 27 to October 4, 2021 via Discord app. The final round of every game was also livestreamed on Facebook to enable more than 300 MUIC students to watch and enjoy. The majority of participants said that they liked this activity and hoped to see it again with all of their school mates.


Each winning team received 3,000 Baht cash reward.
The list of winners are as follows:
Team IDK, the winner of LOL
Mr. Jaksaphong Ratnawahirarn, Major: Finance
Mr. Calvin Roth, Major: Travel and Service Business Entrepreneurship
Mr. Mai Boonbongkarn, Major: Chemistry
Mr. Fabio Silvestrini, Major: International Business
Mr. Poppat Vongsuphar, Major: Media and Communication

Team AT Collector, the winner of Valorant
Mr. Tanyapat Itthirattanakomol, Major: International Business
Mr. Jomthup Lerdchalermmongkol, Major: Food Science and Technology
Mr. Sra Hirankhab, Major: Media and Communication
Mr. Tayakorn Raksrithong, Major: Media and Communication
Ms. kulthida jud, Major: International Relations and Global Affairs
Mr. Apinat Ratreewong, Major: Media and Communication

Team อะไรนะ, the winner of ROV
Mr. Natpanachai Kumsom, Major: International Business
Mr. Han Coridon Emery, Major: Finance
Mr. Panchon Panchan, Major: Finance
Mr. Phakin Euanontat, Major: International Business
Mr. Kritboon Sirikulwattanawong, Major: Finance
Mr. Kittipong Lervisit, Major: Creative Technology
Ms. Supakarn Boonmak, Major: Intercultural Studies and Languages