Health Week "No Smoking Campaign"
June 1, 2020
2020-06-01 1:49
Health Week "No Smoking Campaign"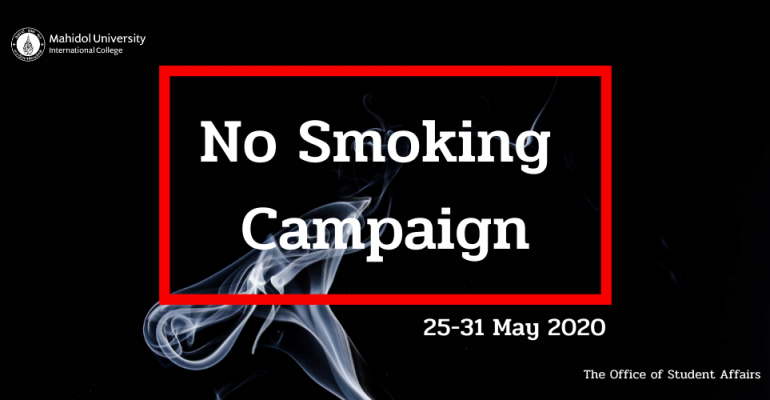 Health Week "No Smoking Campaign"
The Office of Student Affairs, Mahidol University International College organizes "Health Week" activity according to World no-Tobacco Day. And we would like to invite you to join one easy activity with the simple below instruction.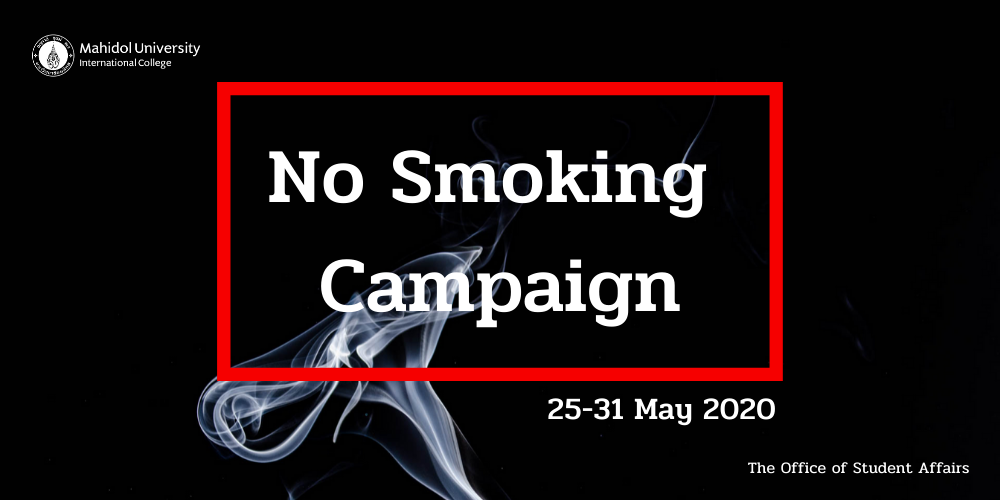 Post message to invite your friends to quit smoking via any social network.
Do not forget to add hashtag #MUICNOSMOKING
Capture your post picture, fill in some detail, and upload it through: https://forms.gle/hXT51CQjfVRQwPG76
** Students are required to submit the capture photos within 31 May 2020**
Students who follow all instructions will be recorded in the Activity Transcript system.