Let's Find Interesting Courses in the Marketing Major with MUIC
June 29, 2022
2022-06-29 3:19
Let's Find Interesting Courses in the Marketing Major with MUIC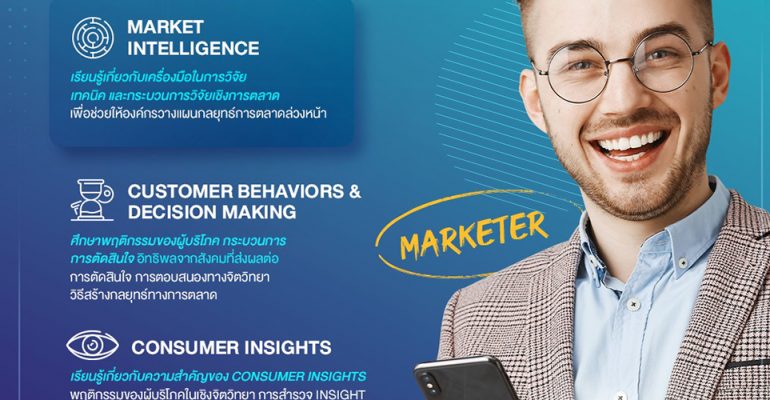 Let's Find Interesting Courses in the Marketing Major with MUIC
Let's Find Interesting Courses in the Marketing Major with MUIC
Raise your hands up if you want to study in the Marketing major ! Today, MUIC will take you to observe the interesting courses in the Marketing major. If you're ready, let's go!
Don't miss this course if you are an information collector! In this course, you will learn about research tools, techniques, and the marketing research process for an organization to plan strategic marketing plans in advance.
Customer Behaviors and Decision Making
Being excited to study customers' behaviors; their decision processes and psychological responses, social influences towards their decision making, and effects of the decision. Besides, you will learn how to create marketing strategies to respond to the consumers' decisions.
Let's investigate Consumer Insights intensively. In this course, you will learn about the importance of Consumer Insights, consumers' psychological behaviors, Insight discovery, data collecting process, and campaign creating process from Consumer Insights.
Let's enjoy studying Digital Marketing. In this course, you will learn digital marketing analysis, Personas identifying, digital marketing process, digital marketing tools, and others relating to digital marketing.