Mahidol's MOU with Central Group to Benefit People with Disabilities
January 13, 2020
2020-01-13 10:01
Mahidol's MOU with Central Group to Benefit People with Disabilities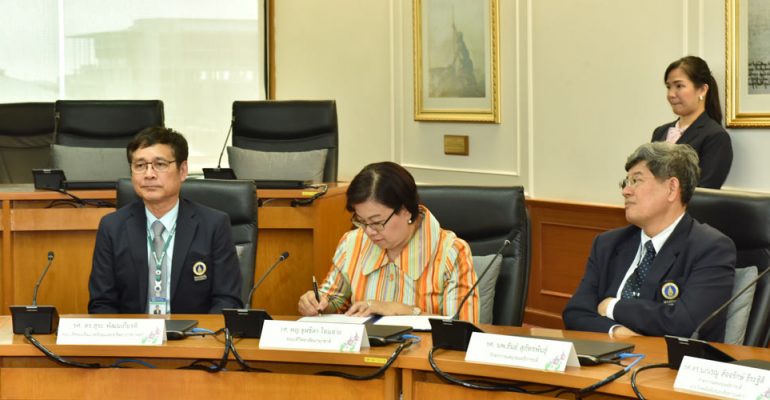 Mahidol's MOU with Central Group to Benefit People with Disabilities
Mahidol University (MU) signed a memorandum of understanding (MOU) on January 13, 2020 with Central Group that would give MU students with disabilities the opportunity to have access to learning and employment outside of the academe.
Prof. Banchong Mahaisavariya, M.D., Acting President of Mahidol University, and Mr. Pichai Chirathivat, an Executive Director of Central Group's Executive Committee, signed the MOU at the Office of the President Building, Mahidol University, Salaya Campus.
Assoc. Prof. Chulathida Chomchai, M.D., Dean of Mahidol University International College (MUIC), along with university executives, witnessed the event.
For its part, MUIC's Salaya Pavilion Hotel and Training Center, agreed to accept MU students with disabilities as interns.